How retailers can de-clutter their marketing strategies to build resilience amid constant change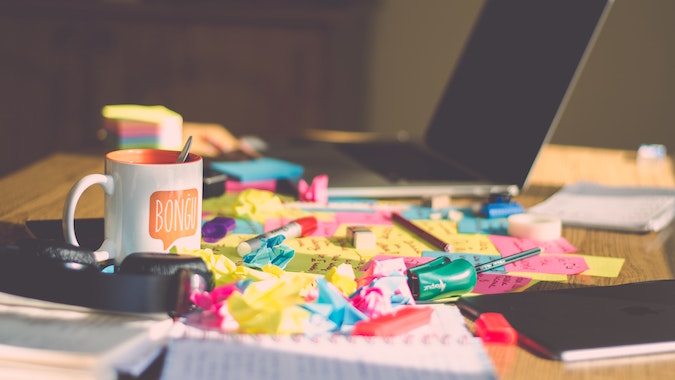 In order to successfully become agile, innovative and customer-centric, retailers must de-clutter technology solutions and ruthlessly refine strategies, writes Shaun Broughton.
Digital transformation plans for 2030 have been pushed to be designed, implemented and – for the nimblest of retailers – iterated in 2020. The Asia Pacific region is particularly set for accelerated change, and is anticipated to account for 62.6 percent of all digital sales, compared with 19.1 percent for North America and 12.7 percent for Western Europe.
As retailers navigate these changes and market opportunities, it will be tempting to take a 'more is more' approach to marketing strategies. However, as consumers are dealing with heightened information overload during the pandemic, now is the time for marketers to be more targeted and selective while accounting for further ongoing changes.
Streamlined marketing approaches will build business resilience. The biggest challenge for marketers will be in deciding what to keep and what to throw away as consumers expect brands to be more agile, innovative and customer-centric in 2020.
De-clutter your technology environment, make room for customer-centric ideas
The era of multi-million dollar investments on SaaS software and implementation is over. COVID-19 is pushing brands like Lindt to build online stores within a matter of days with cost-efficient platforms off-the-shelf, instead of adopting slow and cumbersome software that would require hiring multiple new in-house technical staff to implement and manage.
Marketers need to remove the unnecessary complications of their technology stack, focus budget spend on product and marketing and free up resources to use real-time data to innovate from the customer lens. Rollie Nation, for example, upgraded its ecommerce platform during the pandemic to enable fast pivots and 48-hour project management sprints for new campaign launches, which led to those campaigns accounting for 95 percent of sales, as well as significantly reducing page load times and generating increased conversion rates overall.
The most agile retailers have had the foresight to be one step ahead when it comes to back-end technology systems. For businesses already with an online presence, they've been able to effectively strengthen, customise and drive traffic to these platforms while consumers have scrambled to take their lives and work online.
What's in it for the customer?
The pandemic has highlighted that the customer is still king and retailers who most effectively collect, analyse and use customer data to further benefit the buyer experience will win against competitors.
Having a customer centric approach and quickly recognising how consumer behaviour has shifted has enabled innovative brands to invest effectively in the right online platforms in short periods of time. Thermomix Australia and New Zealand, for example, have transformed a business model that heavily relied on face-to-face interactions into a highly engaged online community of tens of thousands of new and experienced home cooks. A single Facebook Live cooking event attracted close to 40,000 views per session – an audience they would have never been able to attract in person before the pandemic. They turned years of planning into days of implementation and customer engagement because they already had technology platforms underlying the ecommerce site to handle sudden spikes in traffic. By having the foundations in place, they had the breathing space to take a step back and reassess how to pivot the business with the customer's lens front of mind.
Not all new ways of working and operating will prove successful, but sticking to the old ways of working and operating will almost certainly result in falling behind competitors. Retailers need to innovate quickly, with purpose, and with an open mind. By being well-positioned technologically they will have the peace of mind that the back-end technology will minimise the risk of website downtime, mitigate cart abandonment due to long page loading times and maximise conversion rates with personalised online experiences.
While it's undoubtedly been a challenging time for the retail sector, the growth of ecommerce has also introduced a range of business opportunities. Retailers cannot afford to be lured by the status quo and need to get ruthless with throwing away outdated infrastructure and processes, while staying focused on genuine customer needs and demands. Retailers that address their technology foundations first, and innovate around their customer and product with that technology running in the background, will continue to prove most resilient during these turbulent times.
Shaun Broughton, director of Shopify Plus, APAC.
Photo by Ferenc Horvath on Unsplash.