How to tap into the five categories of customer loyalty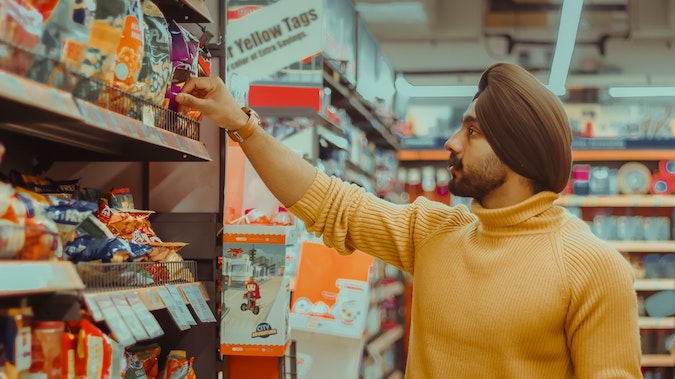 In order to create successful marketing strategies, brands need to know about customer loyalty. Cost continues to hold considerable influence on brand loyalty, yet emotional connections and ethical values are also becoming key loyalty drivers, writes Adam Ioakim.
Over the course of the COVID-19 pandemic, the retail industry experienced a seismic shift. Retailers have been forced to accelerate digital transformation efforts and optimise online offerings to meet the huge spikes in ecommerce sales.  
The industry has rapidly found new ways to transform and overcome challenges by adapting and enhancing services such as click and collect and mobile subscriptions. But the competition between brands is fiercer than ever before and keeping shoppers loyal has been a growing challenge. 
According to the Emarsys Customer Loyalty Index 2021 report, one in five consumers revealed that the pandemic has made them less selective when it comes to brands. But by offering a range of products, discounts and upholding strong ethical values, there are various ways retailers can solidify customer loyalty.  
The report uncovered five different loyalty types. By understanding the different loyalty types and evaluating how customers fit within each category, brands can create a tailored marketing strategy to communicate and engage with each customer. 
1. Incentivised Loyalty – the price tag takes all 
The price tag remains a key factor when it comes to building customer loyalty. Emarsys research found 65 percent of Aussie consumers will typically switch products to a cheaper option if available, while over half of consumers listed low prices as a top reason for staying loyal to a brand. Surprisingly, the most popular reason consumers cited was a wide range of products offered (60 percent), followed by regular discounts, loyalty points and incentives, which contribute to Incentivised Loyalty. 
Consumers often join loyalty programs to get their hands on discounts. However, loyalty programs can be difficult to manage with the lack of customer insights. For example, a new customer might join a brand's loyalty program to reap the benefits during the initial purchase but might not shop with that brand again. On the other hand, a customer with a high lifetime value may not be part of the loyalty program. To combat the disconnect, brands should form a key strategy around individualising each deal, such as managing who sees the reductions or controlling how much discount each person receives. 
2. Inherited Loyalty – loyal by association 
While some companies exclusively sell their own products, department stores can attract a diverse group of shoppers. In fact, over 30 percent of Aussies feel more loyal to department stores than ecommerce stores. The option of 'outlets' appeals to consumers because they are a one-stop shop and consumers know they can access the brands they love. This is Inherited Loyalty. 
Department stores can be better equipped in knowing which other brands their customers are likely to buy from. Thus, brands can align their communication tools, such as engaged personalised email content and using AI solutions like product recommendations, to strengthen this type of consumer loyalty.  
3. Silent Loyalty – buying without advocacy 
Many customers will still buy from a brand they are ashamed of or would not endorse publicly because of its misaligned values. This is a commitment to guilty pleasure brands that have a loyal following, but no real customer advocacy. It is known as Silent Loyalty. 
If brands want to build a reputation in their market, it is pivotal to launch loyalty programs that can turn silent customers into more vocal brand advocates. On the other hand, if reputation isn't as important to a brand, nurturing silent loyal customers through better in-store and online experiences can maximise personal connection to increase customer lifetime value. 
4. Ethical Loyalty – purpose-driven allegiance 
While having a 'brand purpose' and ethical values are increasingly important to consumers, our research has shown that this has a limited impact on customer loyalty. In fact, 34 percent of shoppers aged 16-24 say they are likely to buy from a brand despite disagreeing with their ethics.
Of course, brands should continue to act in an ethical way, but it's important to consider the minimal impact of ethical marketing. Rather ethical brands should consider the benefits of regular discounts, a personalised product selection and data-driven loyalty schemes.
5. True loyalty – the loyalty to strive for 
Many retailers have customers who are simply die-hard fans. Two-thirds of shoppers admit to having a brand that they love and trust.
True Loyalty can be difficult to establish, and even more difficult to measure, however, once brands have built it, it can last a lifetime with 20 percent of respondents declaring they will never switch from a certain brand, regardless of whether a cheaper version was available.
This type of loyalty can't happen overnight. While every loyalty type is formed through personalised communication methods, true loyalty forms when brands go the extra mile, such as providing their customers with personal, one-to-one services to produce greater customer experiences. In fact, 23 percent of consumers are more loyal to a brand if a personalised communication method is consistently offered to them which can lead to the end-all category, True Loyalty.
Understanding why customers love you
Having enough consumer insights can lead to brands understanding why customers love them so much. So, from here onwards, every touchpoint a brand has (such as frequency of communication, the types of brands retailers stock and the discounts offered) is an opportunity to build a better bond with a customer.
Brands should be engaging with consumers to create an unbreakable brand-customer relationship that encourages positive consumer behaviour. By providing them with a personalised service beyond the purchase, brands hold the door wide open to establish a loyal customer base and increase lifetime value amongst consumers. 
Adam Ioakim is the managing director, APAC, at Emarsys.
Photo by Dollar Gill on Unsplash.
Found this article interesting? Read about how whether improving customer engagement through loyalty programs, boosts revenue and, if so, by what margin.