Innovation drives growth in the bakery category for George Weston Foods
George Weston Foods is using innovation as a lever to drive growth in the bakery category – a category that faces significant challenges due to retailer focus on reducing price. Samuel Tait met with Kerry Sephton, group innovation manager, ANZ, to find out how the company is approaching innovation and how her insights and research background is enabling them to deliver results.
Samuel Tait: What was your career journey leading to you taking on the innovation role at George Weston Foods?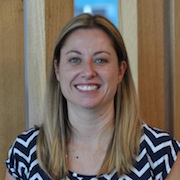 Kerry Sephton: I started my career in insight roles. I guess now they would be called shopper insights, but that term didn't really exist 18 years ago. I started with a research agency in the UK. Honed my skills by spending time with consumers and understanding different research methodologies. I got quickly frustrated with  handing over recommendations and wondering what the clients were going to do with them. I wanted to get in on the action, which lead to roles at Coca-Cola and PepsiCo (Walkers Snackfoods). I then got the opportunity to transfer to Australia with PepsiCo to the Smith's snack food business where I ran the insights team.

I worked on innovation projects but it was never my sole responsibility but insight was always the starting point for innovation. Then later as a marketing manager I was responsible for the execution of innovation. I joined George Weston Foods (GWF) as a marketing manager, responsible for the package brand portfolio (TipTop, Abbotts Village and Burgen), which is the largest part of the business. It is quite different from where I'd worked before. Coke and Pepsi both large US multinationals and quite slick, with developed and ingrained processes. George Western Foods was far less so but being locally run, you do get complete autonomy. The bigger organisation (GWF is part of Associated British Foods) is behind the scene but we lead the strategy and long term planning. You don't get many opportunities like this in Australia. There are a lot of businesses that just get directed from overseas, particularly things like an innovation pipeline.
ST: How do you define innovation at George Weston Foods?
KS: We take a broad perspective on innovation. It's doing anything differently that provides a better solution. The innovation team's remit is primarily geared around new product development. We also look at how can we innovate our processes, how can we innovate our communications. Innovate the way that we engage with consumers.
ST: What do you see as the role of innovation at GWF?
KS: Innovation is the key to finding growth opportunities. It demonstrates the ambition of the business that we have increased the resource focused on innovation. We'd previously had product development, R&D, but nobody really leading the strategic agenda for innovation. The role that I'm in now was created along with three direct reports, a project manager with marketing experience, a nutritionist and a head of product development. We then work with a team of technical experts in product and packaging. In the past we have been guilty of jumping too quickly to a solution – have an answer in mind before fully understanding the question. We are using innovation as a way to be more strategic in our approach.
It is absolutely fundamental to the growth agenda for our business. The bread and bakery category as a whole has been fairly stagnant growth wise for quite a long time. There are two main players (us and Goodman Fielder) so if we're not driving growth then the category's not growing.
It's also important for our relationship with the retailers. It's a very consolidated market environment with two major retailers concerned about growth and very keen to compete on value. Being able to have a good quality conversation with the retailers about how we are trying to grow the category, is very important and Innovation plays a key part in that.
We want to make sure that we lead the way in innovation. We see it as a competitive advantage.
ST: You operate in quite a complex environment; the retailer has to buy in, then the person who purchases the product is not necessarily who eats the product. This provides a multi-sided, multi-faceted problem. How does innovation help find a solution within this environment?
KS: I think more than ever the connection points internally between innovation, consumer insights and category development has to be solid. We have to be aligned in terms of understanding where the opportunities are. Innovation could say, "We've identified this piece of technology and we can do something different." However if it is not connected to consumer needs, or identify a role within the category it's going to be difficult to get over the line with the retailer, and ultimately not successful.
The best innovation comes from multiple perspectives and retailers provide a different perspective. That perspective has a value in and of itself, as well as us needing to get them onboard with a product to be successful. When your business is as grocery focused as ours, getting major retailers on board with a new product is pretty critical. There are a lot of products in our category already so there's always that discussion about what is the role of the NPD, where does a new product go, how does it fit in with the consumer. And also how does it fit into the retailer strategy.
ST: Have you been using external inputs and other industries to inform what you are doing at GWF?
KS: More and more we're looking at examples outside of our category to inspire our thinking  what other brands are doing, how other categories are driving growth. We do this well before we get to a product development brief and helps to keep our thinking broad in the early project stages. We sometimes use examples from other categories to bring to life and idea and That can help those people who need to see, and feel, something to understand what we are trying to achieve.
We tap into the Hargreaves network to hear other people's perspectives of the challenges in innovation, and how they get across those. We've spent time with Mondelez and their innovation centre in Melbourne. We're also tapping into some of the universities to talk to them about the way they innovate, and how they bring that to life. It's a much less constrained space; you haven't got the commercial responsibilities, which can often put early constraints on innovation
ST: What is the role of the consumer in innovation at GWF?
KS: We want to understand the consumer experience, drivers barriers and motivations to drive innovation. Sometimes asking consumers about their experiences with other categories provides real insight. For example what makes good coffee? How do they know when a coffee is good coffee? What makes good coffee worth paying more for? What's the experience that they get when choosing something that's the best in that category. We're looking to find synergies across categories that we can learn from and apply to bakery, then we'll use that to draft a product development brief for the experience. We don't know what the attributes of the product are yet but we know the experience we want to create.
We have also done a couple pieces of work now using crowdsourcing techniques for ideation. We used an agency called eYeka. Their process is great. Interestingly what we got back was some really powerful insights in addition to some innovation ideas. If someone in  a room in Denmark comes up with a similar idea as someone in a room in Japan or Brazil, then it shows the entrenched nature of that need and that association. The executions differ but the actual underlying ideas were not that dissimilar. This told us that were playing in an important space for a start, but also gave us insights for how can we leverage such a powerful connection point with consumers in the way we bring innovation to life.
ST: What trends or insights are you finding interesting areas for innovation for GWF?
KS: One of the things that we are looking at is how the household structure within Australia has changed dramatically over the last 10 to 20 years. Most of the offers in the category are designed with the typical 2.4 family household in mind. If we are not thinking about the needs of smaller households then we're not going to be keeping a head of how the population is changing.
We also realise that whilst much of our category is taken into the home lots of the consumption is out of the home. We don't probably haven't spent as much time thinking about what this out of home experience. The data shows that many people skip breakfast, maybe having a bigger lunch and they're not necessarily having a dinner as we've traditionally known it. Parents might have small meal when their kids have dinner and then a snack later in the evening. Eating patterns are changing quite a lot. So we need to look at how we then line up our offers to new and emerging consumption behaviours rather than a traditional view of breakfast, lunch and dinner.
ST: Do you keep a keen eye on what your competitors are doing as part of your innovation program?
KS: In innovation we take an expanded view of what we consider our competitor set. If we just think about  our bread brands, and the brands that the other guys sell we'll be continuously fighting over the same space. We want to grow the category. We need to be thinking about how we become more prevalent in meal occasions where we might currently play a smaller role. When you think of the dinner table bread used to be a key staple. Now consumers choose rice, potato, or pasta, and they the main carbs that people choose for dinner. Dinner rolls have become this thing that often doesn't even make the sidelines. Yet interestingly enough when we go out for dinner in a restaurant we get really excited when they bring the bread to the table. Why don't we do that at home anymore?
ST: What advice would you give to people looking to succeed with their own innovation programs?
KS: Firstly discipline. I think it's easy to think about innovation as this creative exercise. But actually nothing really happens unless you first have disciplines in place. For me having good discipline in place means that myself and my team can then be creative. We know that these steps are in place to ensure that the thinking and the rigour keeps us focused on the right opportunity.
Secondly, innovation has to start with what the consumer needs, and insights. If you can't articulate the idea in reference to what the consumer needs, then you probably haven't got an idea.
The third is how you take diversity of thought and make that work to give you an advantage. We have a multi-disciplinary team within innovation but broader than that, how do you then build different perspectives into the process. Multiple perspectives add value and build ideas.
The second part of this interview will be online next week. Samuel Tait and Kerry Sephton will discuss how George Weston Foods uses research to find insights for innovation, the value of focus in execution and some of her advice for successful programs.