Media news: Benefits of local media, VMAs break Twitter records, Domain Prestige, Site Tour and Roy Morgan team up
In Australian media news this week, APN releases findings of a study showing the benefits of local media, the MTV VMAs break records for number of tweets, Site Tour partners with Roy Morgan Research to use its personas, the outdoor media industry posts its eighth month of year-on-year growth, and the ACMA extends Canberra and Darwin digital radio trials.
Research shows benefits of local approach
APN News and Media's Australian Regional Media has released the results of research focused on attitudes towards local communities and the role local news plays. Key findings include:
89% of regional residents are proud of the area they live in,
78% of respondents said they shop within 10kms of their home,
91% like companies who give back to their community,
more than three quarters of respondents believe that local newspapers are the most local media channel,
almost 90% said that local news media is the most trusted when it comes to advertising,
72% said that they feel more positive towards national brands in their local paper, and
60% said that they have either visited a store or changed their store preference based on local news media advertisements.
MTV VMAs break tweet volume record
The MTV Video Music Awards was the most tweeted moment in Australian television history, according to Nielsen TV Twitter ratings.
344,000 tweets about the VMAs came from Australia, adding to the global total of 47 million, making it also the most tweeted moment globally.
The top tweeted VMA topics were:
Kanye West announcing he would run for 2020 president,
Taylor Swift winning the best female video award for 'Blank Space', and
Justin Bieber tearing up on stage at the end of his performance.
Domain Prestige targets high-end property market
Fairfax Media has launched a new publication, Domain Prestige, to be included in The Australian Financial Review on Wednesdays for an exclusive 12 weeks. The new magazine will feature stories and listings of property valued over $3 million.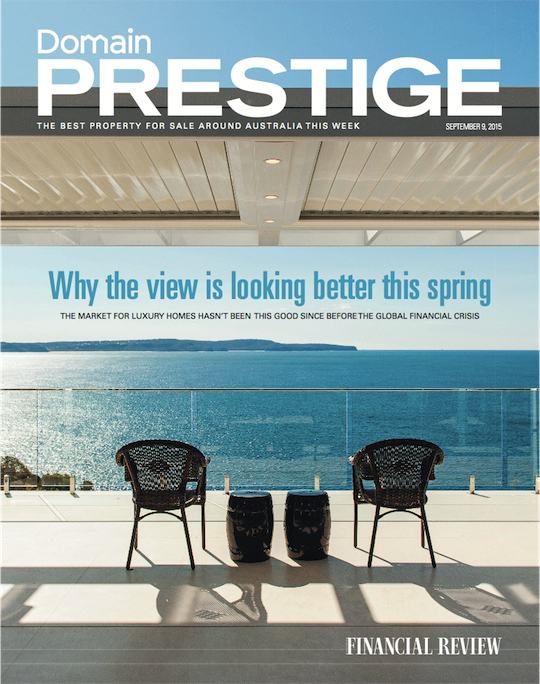 Site Tour embeds Roy Morgan personas
OOH automated trading platform Site Tour has announced a partnership with Roy Morgan Research to improve advertisers' ability to plan, select and book out of home campaigns.
Now embedded in Site Tour's buying platform is Roy Morgan Research's Helix Personas, a consumer profiling, segmentation and data integration tool that combines comprehensive psychographic, media consumption and behavioural analytics into56 identifiable personas across seven communities.
Outdoor posts eighth month of year-on-year growth
The Outdoor Media Association (OMA) has posted figures showing the outdoor industry's eighth straight month of year-on-year growth. The industry received $51.2 million net revenue in August, a 5.5% increase on the same month last year.
Year-to-date revenue has increased by 15.8% to $402.1 million, up from $347.2 million for the same time last year.
Canberra and Darwin digital radio trials extended
The Australian Communications and Media Authority (ACMA) has extended DAB+ digital radio trial licenses in Canberra and Darwin for 12 months. Commercial Radio Australia is pushing for the licenses to become permanent.