Innovation insights from Lego Future Lab
Louisa Dahl shares four key insights learned from Lego Future Lab's marketing director, David Gram.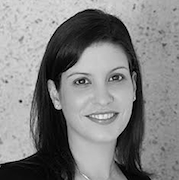 As well as being named the most powerful brand in the world for 2015, Lego is undoubtedly one of the most innovative companies on the planet. It has successfully trialed and implemented new ideas to stay relevant to its audience and in doing so, earned the admiration of marketers worldwide.
Lego Future Lab was formed in 2012 by merging the new business group and concept lab departments and now takes the credit for driving the 83-year-old company's innovation agenda. This innovation lab is tasked with inventing the future of play, a large part of which is identifying growth opportunities and ensuring that Lego stays ahead of the curve, while remaining relevant to consumers. They strive to do things not otherwise done and to introduce radical innovation without jeopardising the core business and value propositions of the Lego brand. This involves managing the full product journey for new ideas; from early scouting and conception, through to production, go to market strategy and launch.
If you're wondering what has come from Lego's innovation team, then look to crowdsourcing website Lego Ideas, Lego Fusion and digital app Life of George, which involved merging the digital and physical Lego experience.
Many forward-thinking companies aspire to this level of radical innovation which can not happen without a dedicated team, a defined approach and a desire to continually push the boundaries.
David Gram, director of marketing at Future Lab Lego, explains four key elements which contribute to their innovation success.
1. Start with a solid foundation and clear purpose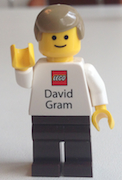 To develop something new, you need to understand your purpose and reason for being. This is not about simply having a plan, but involves the whole organisation having a clearly defined purpose-driven mission. Knowing where you have come from and your reason for existing defines the organisation's passion and provides a solid anchor point to tether to.
"If you know where you are trying to go and why, together with your capabilities, and those missing, it gives you a stronger starting point and provides necessary direction for every decision," David says. "This provides the frame and direction and enables you to develop opportunities that fit the company culture, capabilities and the customer mindset".
2. Collaborate, collaborate, collaborate
Collaboration is important to every organisation, but within a small and nimble Future Lab team, it is vitally important in order to achieve goals. At Lego, the Future Lab works closely with the core business teams to ensure that executions are relevant, while also challenging the status quo in a manner that can be later grown and scaled within the business. A successful innovation team is also reliant on external organisations and advisors who do everything from scouting for new technology through to assisting with small-scale implementations.
3. Customer focus
A foundation pillar at Lego's Future Lab is its stringent focus on the customer. In practice, this means that users (children), shoppers (parents) and customers (retailers) are an integral part of all new executions, which allows Lego to source feedback at every step.
"Customer focus is a critical part of the development process at Future Lab and provides us with invaluable feedback and for our learnings to be validated on an ongoing basis," David explains.
4. Accepting failure
An innovation lab is one of the few places where failure is encouraged and Future Lab is no exception.
"You need to fail or else you aren't being bold enough," says David.  "As well as being nimble, we need to keep projects small enough to allow them to fail if necessary".
The value an innovation lab provides isn't about the success ratio. As David explains, "our currency is learning and providing insights back into the organisation".
David Gram, marketing director at Future Lab Lego will be in Australia next week to speak at Interactive Minds breakfast events in Brisbane and Melbourne.