Is your CX house in order?
As online consumers lean towards ad-free subscription services, and ad-blocking grows year on year, Jonathan Hopkins explores other ways marketers can maximise their impact and return.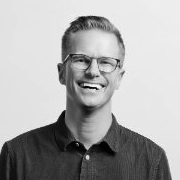 The recently released Economist Intelligence Report surveyed 62 Australian CMO's and had two predictions for the marketing function of the future:
It will assume complete responsibility for end-to-end customer experiences, and

Marketing's role as a revenue driver will grow substantially
In a world where audiences have dissipated across a multitude of different channels, people are flocking to ad-free subscription services and staying, meanwhile the number of people ad-blocking is growing at a frightening 38% per annum. Marketers need to find better ways to connect. The customer experience (or the more trendy CX), is what matters today. How people react to your store, your packaging, your website, your event or your tone on social media, probably determines whether or not they will relinquish their hard-earned money to you.
Get your house in order
I regularly ask marketers if their customer experience gets the love and attention it deserves, many admit it doesn't. They say they over-invest time and energy in driving people to their business and under-invest in keeping and converting them when they arrive. I say get your house in order first! That way you get an increased return on your advertising investment, which is driving potential customers to you. The key here is removing the gap between what is promised in advertising and what a customer actually experiences. For example, ensuring your call centre or website experience matches what you say in your ads. Once you have a consistent voice across all your owned media touchpoints, you need to give some thought to how you will deliver a rewarding value exchange to customers. To do this you need to spend a lot of time with your customers, understanding their emotions, journeys, wants, needs and expectations.
AirBnB is a great example of this empathetic learning. They shaped their whole service offer around 'moments of truth' for hosts and guests. The process identified opportunities to enhance the experience and influence what the customer feels, knows, thinks, decides or does. It has certainly been working for them.
Make money
So how do marketers find new revenue streams? One answer is via respectfully sharing their audience with like-minded brands who can offer value. Brands like Telstra, Kelloggs, Virgin, file exchange site WeTransfer and others are able to monetise their audiences across digital assets, physical footprints and packaging. There is no reason why others can't follow. In my experience, owned media annual revenues can vary from $2M-$50M per annum. Opportunities are there for businesses; 40% of the Top 100 websites (by monthly traffic) are not monetised and most packaged goods owners are sitting on gold mines.
So get your house in order first, then give real value. This will put you in a position to make more money from your customers and other brands.
Jonathan Hopkins is the founding partner of Sonder Communications.