Is your online shopping experience geared to maximise the splurge of the silly season?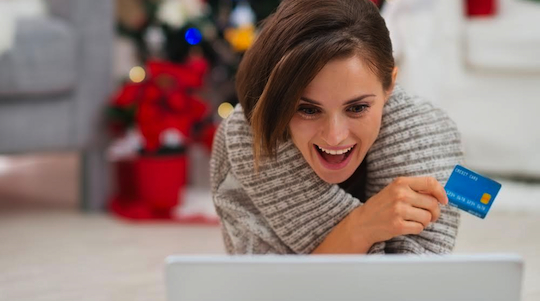 As we enter the peak period for online shopping, Cade Witnish shares some tips for surviving the silly season.
As the end of the year draws near, online retailers need to turn their mind to making the most of the spending silly season – you don't want to find yourself caught out when December rolls around.
Holiday pre-season marketing has begun – major retailers are beginning to train employees to serve the holiday shopper, festive catalogs are being mailed, and some retailers have already started their social campaigns.
A battle is in place to grab a share of wallet and it all starts by getting your consumer to pay attention. Here are our top line must do's to ensure your online store is making you money.
Study your data
If you haven't already, review your digital analytics and sales data from quarter two last year. What promotions worked, what didn't, what segments of your database reacted to what medium? What was your customer acquisition cost? (find out more about CAC in this article), how do you improve on that and what marketing budget do you need to set for this year?
Regardless of how wonderful everything else is, without analytics, improvements and changes to last year's campaigns become guesswork (for screen hotspots, use Google Analytics and Crazy Egg).
Your database is the lifeblood of your site. Create reasons for users to share details with you so you can re-market to them; show them what they want to see, but don't be creepy. 
Many online retailers will spend a fortune on trying to attract new customers to their site, but pay little attention to those people that have been to their site, gone to purchase and thought otherwise. Cart abandonment tools such as Rejoiner will pay for themselves several times over, and implementing EDMs, retargeting and social media advertising campaigns to support will add significantly to your top line sales.
Must be mobile friendly
If your online store isn't geared for mobile, you are missing out!  Customers will no longer tolerate clunky responsive designs that aren't optimised for mobile shopping.
Information pages should get to the point quickly, with clear calls action on each page (more content can be offered in deeper website pages). Make it clear what you want the user to do/experience when they come to your site. 
By keeping the navigation simple and providing a clear path to purchase you will minimise cart abandonment.
Experience is everything
At the end of it all, you don't want your customers to have buyer's remorse – ensure the entire user journey is a memorable experience; this includes the offline experience too.
Consider ways to surprise and delight customers for their custom, such as:
consider doing something special with packaging to make delivery an experience,

have good return policies, consider not charging postage for returns,

consider free shipping on certain special days, and

consider including a  'bonus' gift with certain orders over $X.
The shipping cost barrier
Customers will be turned off by amazing prices that end up giving them sticker shock through postage and checkout. Ideally, a user can look at postage while still browsing. 
Shipping should be as cost effective as possible, if not free on some promotions. Offering free shipping for people that spend '$X' – this amount should be a few dollars above your most common order amount, will drive your average cart order up will assisting your cart conversion rate.
Users expect simple shipping and return policies, relegate the legal documentation to another page. Instead promote how easy shipping and returns are, and turn a typical pain point into a unique selling proposition.