It's beginning to look a lot like Christmas planning time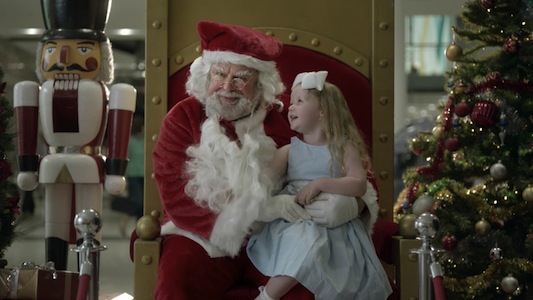 Don't want to think about Christmas yet? Too bad, writes Ben Sharp.
You don't need to look at the data to know that retailers rely on strong Christmas sales. However, we at AdRoll did, and both the NAB and ABS show that sales lift in December, as to be expected in the lead up to Christmas. Now here's where it gets interesting: those high sales continue across January with a healthy post-Christmas rush.
We analysed retail sales data and consumer surveys and looked at the advertising performance from our 25,000 advertisers to find out just why Christmas is so important for marketers across not only Australia but the UK and US, too. Here's what we learned.
Christmas holidays really are all that and a bag of chips
Retail sales data from the US shows the Q4 holiday season is by far the biggest, with 10x the sales of the next biggest holiday, the back to school season. Yeah, Christmas in the US generates over $626 billion in sales which is four times that of all the other holidays put together!
Aussie retailers saw approximately $63.6 billion in holiday sales between 1 November 2015 and 15 January 2016, which represents a 23% boost compared to the average monthly retail sales in Australia.
People respond more to ads over the Christmas period
We looked over the performance of last years advertising between November and December, to see how much more likely Aussie ad viewers are to interact with ads compared to the rest of the year.
The CTR (click through rate) of ads rose, on average, 7.24% over the Christmas shopping season. Even better, the CTCR (click-to-conversion rate), which measures how likely users are to convert or perform a desired action after clicking, like purchasing or signing up for a newsletter, rose 31.2%.
While in-store is still the king of Christmas, online is riding the sleigh higher and higher each year
Across the US, online retail sales have grown from 5.1% in Q4 of 2011 to 7.5% in Q4 of 2015. It is expected to reach nearly $USD334 billion in spending by the end of this year
Ecommerce in the UK has powered past the US, growing from 8.1% of all retail sales at 2011's start to a huge 13.3% in Q1 of 2016. Just behind, Australia's online sales represented 3.6% of all retail sales in 2013 and are expected to reach 5.3% by 2017.
With online retail sales expected to reach $534.95 billion in the US by 2019, £86.96 billion in the UK and $23.94 billion in Australia by the end of 2018. Mobile, is predicted to account for up to 43% of e-commerce sales in the US by 2019. Notably, during Q4 2015, 51% of online sales in the UK were completed on mobile devices. With 63% of digital time spent on mobile devices in Australia an increasing proportion of sales are expected to be attributed to this channel.
Marketers need to start planning their Christmas campaigns early (now) to make the most of the season. Digital marketing offers online retailers a plethora of tactics, such as highly segmented display, email and search campaigns, to more efficiently convert increased holiday traffic.
While it can seem easy to leave your digital campaigns to the last minute, given the instantaneous nature of the channel, not planning for an increase in holiday traffic at the very least can be disastrous.
_
Ben Sharp is managing director at AdRoll APAC.