Marketing in 2020: content will drive connection and authenticity
Content has been king for a while, but coming into a new year – and decade – it will become the strategy at the forefront of every marketing plan for 2020, says Alex Zaccaria.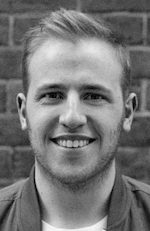 When it is authentic and genuinely useful, content, from video to social, is a trusted source of information and communication for consumers. However, the channels – whether it be Facebook, LinkedIn, TikTok or Twitter – and tools of delivery are widespread and ever evolving. 
It's clear that marketers will have a challenge before them in 2020. The social internet is increasingly messy, with consumers spread across more social channels than ever before. Marketers face a herculean task in delivering a succinct and defined brand story. 
Here are the top five trends to keep an eye out for in 2020: 
Leaving websites behind
The path to customer conversion has never been longer, nor more complicated. As mobile devices and on-the-go browsing reign supreme, in 2020 we will see a shift as brands move away from both maintaining and directing consumers to websites as a form of conversion. 
Instead, they'll turn to aggregator tools as a way of reconnecting the fragmented ecosystem and holding the attention of their consumers for longer. 
User privacy has never been more important
When it comes to data and privacy, the power has shifted firmly to that of the consumer. While they might share more of themselves online than ever before, consumers have greater expectations when it comes to maintaining their privacy. The removal of measurement tools like cookies from Mozilla or ITP from Safari, means that it's becoming increasingly difficult to measure the effectiveness of a marketing campaign. 
Marketers operating in the digital world in 2020 will need to need to get creative when it comes to not only measuring their reach but also establishing their connection; taking care not to compromise the trust they've built. 
Authenticity is key
As our world becomes increasingly digitised, authenticity and humanity have become currency. Brands not only need to get in front of consumers, but to connect with them on a deeper and more genuine level. 
In 2020, we'll continue to see brands align themselves with influencers and, increasingly, micro-influencers – who go beyond 'reach' and have a genuine connection and level of trust with their followers. 
One size does not fit all
Personalisation will be front and centre in 2020. In exchange for the data they do share, consumers want personalised content, services and products. While not everyone has the technological capabilities of digital giants like Netflix or Amazon, there's a level of personalisation to which we can all aspire. Vertical communities will be key over the next 12 months, as brands look to deepen the connections they have with niche groups. 
In-social shopping
Social commerce will come to the forefront in 2020. In a bid to bring more brands onto the platform, Instagram and other direct-purchase social platforms, like Facebook and Snapchat, are working frantically to enhance their social commerce offerings. In recent months TikTok also announced to its billion users that it would be allowing a 'link in bio' as a method of monetising the platform. 
Every step or redirection that a consumer has to make is potentially a lost conversion. The idea of in-social shopping is to make the path to purchase as simple and clear as possible. 
Related: Contextual commerce is coming – Carolyn Breeze tells us how to use it and where it's going »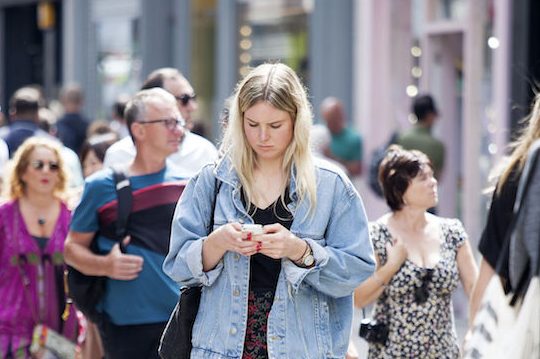 As we enter the new year, it's clear that people, and not technology, will be the primary focus for marketers in the next 12 months. With brands facing more competition than ever, those that stand out will be the ones who can connect with consumers through content, delivery and personalisation on a deep and authentic level.
Alex Zaccaria, cofounder of Linktree
Further Reading:
Image credit:Jamie Street