Marketing to niche audiences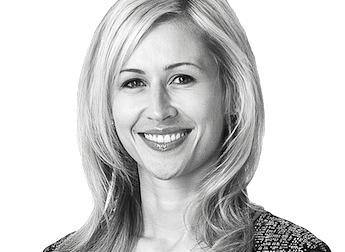 The best marketing campaigns have very defined customers and tactics to reach those customers. Even campaigns aimed at the mass market are broken down into segments to create more focused marketing approaches. Niche marketing therefore forms the basis of marketing strategy since it involves identifying and targeting very specific groups of consumers – something that marketers do regularly.
Whether you are working on a large campaign with multiple target audiences or a campaign with one target market you can create the right strategy by applying the principles of niche marketing.
Deciding which niches to target
The marketplace is filled with countless niches that could be your potential customers. However, not all niches are made equal and a good marketer will be able differentiate between the niches worth pursuing and those better left alone.
To ensure that you've chosen the right niche to market to, ask yourself:
Is this market big enough to warrant our attention?  Will this market grow in future?
does it fit with the client's values and resources?
what does the competitive landscape look like?  Is there a competitor targeting the same niche whom you cannot beat? and
are there niches you haven't thought about to tap into?
Understanding your niche's needs
After deciding on the right niche it's important to develop the customer profile and understand their exact needs.
Market research is the obvious first step to discovering useful insights about your customer and can involve both formal and informal methods. The most cost-effective research method is browsing the web to discover blogs, websites and publications read and frequented by your niche.
Once you have gathered enough information, focus on organising it in a meaningful way to create a clear representation of your customer. Define their habits and behaviours rather than limiting your results to superficial demographical characterisation.
Some other useful metrics include customer traits, the media they consume, how they prefer to be contacted, their behaviour and specific buying behaviour.
Create specific marketing messages
Once you know exactly who your customer is you can begin crafting the marketing messages best suited to reach them.
Focus: make sure your marketing message is as tailored to your niche as possible and communicate that same message consistently, regardless of the means of the medium or channel you use.
Language: the language you use to create the message is also important and must be understood by your audience. The best way to build rapport and establish an emotional connection is to speak the same language as the receiver – so when addressing your niche think and talk like them.
Visual communication: if you plan on doing creative as part of marketing to a niche make sure that creative also resonates with the customers. Create branding and graphic elements based on what you have learnt about your customers during your research. Are they visual? Do they care about aesthetics? Or are they more functional and focus on value as opposed to appearance?
Focused marketing strategies
If you've decided to go after more than one niche, you will have to create a strategy that applies directly to each one. There can be no one-size-fits-all approach and the tactics used to reach out to one target audience may be completely different from the tactics used to connect with another one.
While you don't need a fully-fledged marketing plan for each niche, you do need to make sure that your marketing strategy includes goals, timeframes, marketing channels and budgeting for each market.
It's easy to differentiate marketing strategies by using online channels of communication such as blogger outreach and content aimed engaging specialised audiences. This can be used as a starting point and a more detailed plan can then be developed later after initial reaction from the target market is received.
A marketer who is able to use niche marketing principles in campaigns is more likely to create messages that resonate strongly with the customers and create long lasting trust. The most important elements of niche marketing involve a clear and insightful understanding of the target audience and the ability to connect with that audience through marketing messages that relate to them.