Out with mobile: Microsoft is getting serious about AI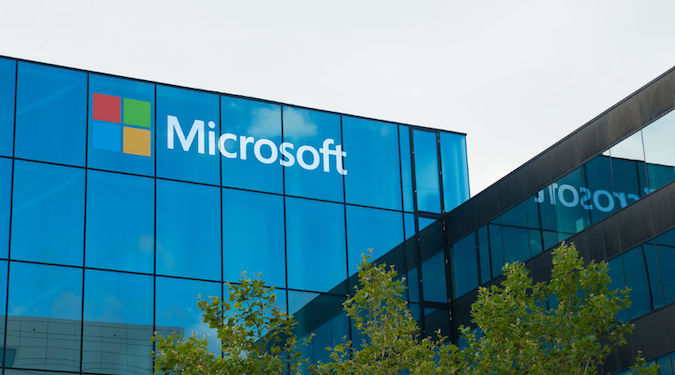 Microsoft has named artificial intelligence (AI) as one of its top priorities for the new financial year.
Microsoft's report for its 2017 financial year includes six references to AI, up from zero in the previous annual report, and the company has prioritised AI above mobile for the following year.
"Our strategic vision is to compete and grow by building best-in-class platforms and productivity services for an intelligent cloud and an intelligent edge infused with AI," the company wrote in the annual report which was released last week.
The previous year's report outlined that the company's strategic vision was to "compete and grow as a productivity and platform company for the mobile-first and cloud-first world.
In looking ahead, Microsoft seems to have replaced mobile with AI, which is not a surprise, given its struggles with its Windows Phone operating system and its acquisition of Nokia, which Microsoft essentially declared worthless when it wrote down the total value of that acquisition in 2015, CNBC reports.
Microsoft's commitment to the technology is testament to the fact that AI has become a battle ground for tech giants, with Facebook, Google, Amazon and IBM all currently pouring resources into smart and adaptive solutions.
A 5000-person AI and research group created last year focused on "AI development and other forward-looking research and development efforts spanning infrastructure, services, applications and search," the report explains. Last month the group created a sub-unit to tackle challenges like designing AI chips to power its next HoloLens VR device, reports Brandchannel.
Other AI projects for Microsoft include:
a new iPhone app for the visually impaired,
a new 'Ethical Design Guide' for AI,
AI for Earth initiative, which encourages the leveraging of AI for environmental solutions,
Tay, the brand's infamous 2016 AI Twitter chatterbot, which quickly began tweeting inflammatory and offensive comments before melting down,
the acquisition of AI startups lke Maluuba and Swiftkey since Satya Nadella was appointed CEO in 2014, and
the Cortana personal assistant.
Image copyright: hansenn / 123RF Stock Photo