Modernising marketing: CMOs blend art and science to drive corporate strategy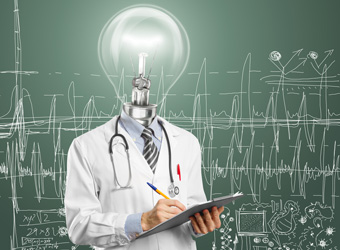 The smart, savvy, accountable CMO has arrived and faces the tasks of blending art and science, remodelling marketing departments and taking a seat at the head of corporate strategy.
Insights from more than 50 chief marketers, CEOs and analytics heads at leading brands, collected by CMG Partners, point to the necessity for CMOs to embrace both art and science to make more informed and efficient customer, media and revenue decisions, spur innovation and deliver ROI.
The 'CMO's Agenda' study, which examined the role and responsibilities of the CMO at Target, MasterCard, Adobe, Heineken, Best Buy and a range of leading brands, predicts an expansion of the chief marketers role into being a core driver of corporate strategy and business profitability.
It's an evolution that's unfolded over the last five years thanks to a confluence of events, including mounting pressure to demonstrate ROI, the availability of cheaper, deeper marketing technology and changes to the nature of customer engagement, the report says.
"Science is clearly central to decision-making today, but it is really only as good as the art — the ability to ask the right questions, extract the meaningful insights and execute accordingly," it reads. "Finding the right balance of the two was a common thread across many of our interviews, and ultimately, we believe those organisations who achieve a blend will see the greatest return."
Art was once the heart of marketing, but to keep up with today's emphasis on data, some CMOs are overhauling their departments and investing in their science capabilities —new tools, technology, infrastructure and people.
At the same time, they have to redefine what marketing truly means in their organisations, participant in the study and CMO of Adobe, Ann Lewnes, explains. "We completely transformed the organisation, and I had to basically build relationships with my peers in the business to show them that we had value, and that took data," Lewnes says.
The report suggests staffing diverse team members on initiatives. Cross-pollinising will yield a stronger output and help art- or science-oriented thinkers learn the other side.
The report also flags a deepening involvement in corporate strategy for the CMO, as their remit moves from business development to the development of whole new markets also. "When marketing owns analytics and customer insights that drive growth, CMOs have the tools they need to make key business decisions and become an inseparable part of corporate strategy," the report continues.
"Marketing is the cornerstone of every part of the business — it's the overarching business strategy that impacts every facet of the business (product offering, any touch point, customer service). It is the brand," says Sarah Grover, EVP and chief concept officer of California Pizza Kitchen.
Marketing should not be perceived as a cost centre, the report concludes, but rather the main engine for sales and revenue conversion. "If marketing has appropriately aligned its activities to impact lead generation and conversion, then measurable results should be evident. If not, marketing is not spending its budget on generating revenue for the firm in terms of acquisition, retention or up-selling efforts, which, in turn, means that marketing is failing at its core responsibility — to increase the top line of the firm."
Allison Cerra, CMO of Alcatel-Lucent, Americas, pays tribute to big data as another "means for a CMO to gain relevance — provided it is used ethically and effectively".
This sentiment was support by Shane Lennon, interim CMO of BestBuzz.bz. "The title 'CMO' has evolved over the last 5-10 years, but I think what it really means is that you are a c-suite executive, and like a CEO, you are responsible for the growth of the company," Lennon explains. "You need to be tied, at a very minimum, to top-line revenue growth, and if you are not, then you are not a CMO in my mind."