Need to get up to speed on data marketing? Here's a free course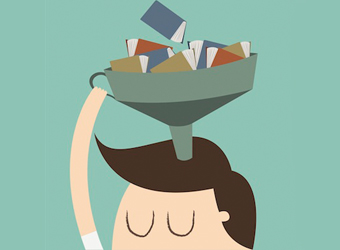 Here's a little plug for a free course that many marketers might find useful. Open University Australia's (OUA) free Open2Study program will offer a new course on managing big data, aptly titled 'Big Data for Better Performance'.
The new subject has been developed with digital training firm Digital Chameleon and is aimed at people who want to broaden their understanding about data as it relates to marketing, from either a professional or a general interest perspective.
Digital Chameleon worked with Cubic Consulting and RichMedia Consultancy to develop and produce the free online subject.
OUA's director of free online learning says on the new partnership, "Open2Study is centred on providing high quality, free online education. Digital Chameleon's expertise in digital learning makes them a perfect partner for us. Offering a subject in big data makes sense as it is highly relevant to learners interested in digital marketing today."
"We're delighted to have been selected by Open2Study as their partner in developing coursework for this key aspect of digital marketing. It is pleasing to be part of the process of de-mystifying big data for both those looking to make a home in the marketing industry, as well as those who just want to add to their current knowledge," adds Digital Chameleon's managing director Patty Keegan.