PX investment and shifting structures – B2B marketing predictions 2020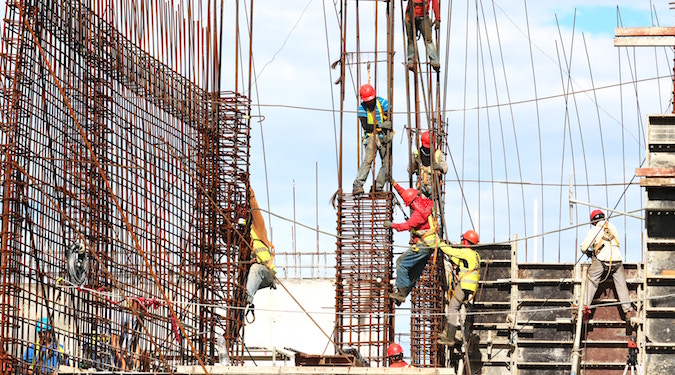 B2B marketers will match their CX efforts with partner experience prioritisation in 2020 and many firms will roll sales enablement into marketing's remit for better performance.
It's well known in B2B marketing that buyers do their own research, sifting through information on products and vendors before making decisions. While it is a sound way to ensure they're getting the best bang for their budget, it is not necessarily sustainable for busy buying teams that may support global sales organisations, complex supply chains and have their own business demands. Forrester's 'Predictions 2020: B2B Marketing and Sales' report says this stress presents huge opportunities for brands in 2020.
"Top-notch B2B sales and marketing organisations recognise that business pros and their buying teams want a fluid buying experience with the right information at the right time and harmonious handoffs among marketing, sales and, increasingly, partners."
The expectation from buyers is not a new one with Forrester believing we're "approaching the end of the first half of the age of the customer." Firms and the vendors who serve them are, however, likely to respond to buyer demands in new and proactive ways in 2020.
Sellers to enjoy slight uptick in engagement
Even as more transactions close digitally and buyers say they're less interested in engaging with sellers than they are with peers and digital content, the number of buyers who say they find interacting with a rep superior to gathering information on their own is on the increase. In a Forrester survey, this number increased by 5% in 2018 and is predicted to increase a further 10% in 2020.
"We believe this is a bellwether of sellers' increasing value and predict their involvement in transactions of all types will increase as organisations weave digital tools into the sales motion," says the report.
Audience-based structures
Companies are still lagging when it comes to recognising the importance of customer journeys but this is changing. Forrester predicts the number of B2B marketing leaders who say their companies organise to support customer journeys will jump from 18% to 48%.
The problem until now has been largely structural. According to global Forrester surveys, only 40% of B2B marketers prioritise solving customers' problems over promoting product. While 73% have adopted journey maps within marketing departments, only 35% say maps are the basis for marketing planning and just 47% say customers' motivations and needs drive their marketing strategies.
Partner experience value
"Marketing decision makers will rank improving partner experience (PX) with improving CX in 2020," Forrester predicts.
When, according to an OECD global value chain report, upwards of 70% of global revenue comes from third-party channels and partners play a key role in shaping CX, there is huge opportunity to boost performance and optimise experience. Most organisations have been slow to make the link between partner experience and customer experience, says Forrester's report. Globally, 43% of B2B marketing decision-makers ranked improving CX as a top priority while 39% want to improve partner experience. In 2020, "both will rise to more than 50%."
Sales enablement to report to marketing
As it stands, sales enablers primarily report to salespeople. Only 23% report to marketing leadership. These organisations in which sales enablers report to marketing, however, are exceeding revenue expectations more frequently. Forrester predicts that in 2020, more than 50% of B2B organisations will realign the sales enablement function to marketing.
"Gone are the days of the mid-funnel flip on lead ownership," says the report. "Modern buyers engage a varied mix of digital and human assets at all stages of the buying journey."
As B2B marketing begins to take on responsibility for architecting an engagement strategy for the entire buying journey, it's no surprise more organisations are making the switch.
This article is part of our coverage of Forrester's '2020 Predictions' series. Try another:
Photo by Josue Isai Ramos Figueroa on Unsplash