Mark Zuckerberg in Congress – day one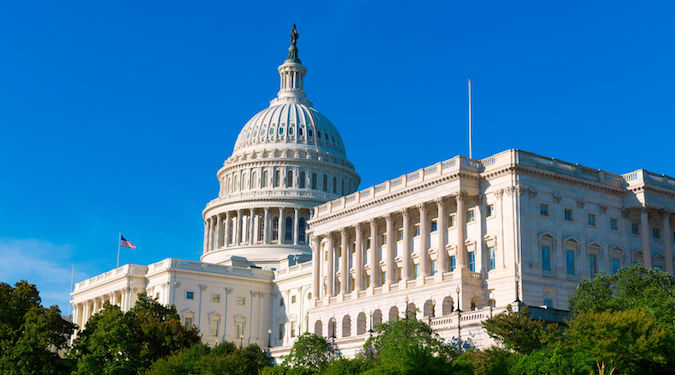 Facebook CEO Mark Zuckerberg has completed the first day of his Congress hearing in Washington DC.
He was probed with tough questions on the company's mishandling of data, primarily centred on the Cambridge Analytica data breach that affected 87 million users.
Zuckerberg faced five hours of questioning, lawmakers pressing him to account for how third-party partners could access and use data without users' knowledge. His responses were familiar, promising now to investigate many apps for suspicious activity, safeguard the platform moving forward, build better controls for users, invest in security and strengthen ad practices. All of this is outlined in his testimony, which he released publicly before the hearing.
On account of years of behaviour that violates its privacy promises, Senators made it clear they were sceptical about the company's ability to regulate itself and threatened to enact privacy rules and other regulations.
Senator Bill Nelson asked: "When you discovered Cambridge Analytica had fraudulently obtained this information, why didn't you inform those 87 million?"
In response, Zuckerberg testified:
"When we learned in 2015 that Cambridge Analytica had bought data from an app developer on Facebook that people had shared it with, we took action. We took down the app and we demanded that the app developer and Cambridge Analytica delete and stop using any data that they had. They told us that they did this. In retrospect it was clearly a mistake to believe them, and we should have followed up and done a full audit then."
"Yes you did that and you apologised for it, but you didn't notify them," Senator Nelson responded.
"Do you think that you have an ethical obligation to notify 87 million Facebook users?" he asked.
"Senator, when we heard back from Cambridge Analytica, they told us they had deleted it, we considered it a closed case. In retrospect that was clearly a mistake, we shouldn't have taken their word for it, and we've updated our policies and how we're going to operate the company, we need to make sure that we don't make that mistake again," Zuckerberg answered, still seemingly avoiding the question.
Throughout the hearing he did not admit that the company explicitly decided to withhold the information from users, but did admit that not doing so was a mistake.
"The question was key to the Federal Trade Commission's investigation of Facebook's 2011 violation of a consent decree," reports Cecilia Kang in the New York Times. "If the company withheld information, which would be a deceptive act, the company could face record fines for violating its promises to the agency."
Zuckerberg sat – on a booster seat – in front of 44 senators, many more than usual for such a hearing. Each was only allocated five minutes to question the social network CEO, which clearly limited the abilities of each of them to probe and follow up beyond initial questions.
Other points discussed included the proliferation of fake news during the 2016 US Presidential Election. In response Zuckerberg mentioned new AI tools Facebook has deployed to identify fake accounts "that may be trying to interfere in elections or spread misinformation".
"There are people in Russia whose job it is to try to exploit our systems and other internet systems… so this is an arms race," he said. "They're going to keep on getting better at this and we need to invest in keeping on getting better at this too."
Despite Zuckerberg's promises – and Facebook's recent moves – to simplify the way users control their data and consent to its use, the senators remained sceptical. "Your user agreement sucks," said Senator John Kennedy.
"The purpose of that user agreement is to cover Facebook's rear-end. It's not to inform your users about their rights. Now, you know that and I know that," Kennedy said.
Image copyright: tonobalaguer / 123RF Stock Photo