News of growth fails to shake cautious consumer mindset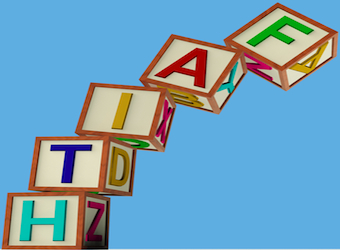 Consumer confidence failed to repond to rate cuts, a rising dollar, growth in the share market and a drop in unemployment in January, to start the year virtually unchanged.
Westpac-Melbourne Institute's joint 'Index of Consumer Sentiment' rose by just 0.6% in January, to reach 100.6, supporting assertions that cautious spending is the new normal behaviour for consumers.
While the result represents the third consecutive month of the Index falling at or above 100 — the neutral point which separates optimism from pessimism — Westpac's chief economist, Bill Evans, calls the increase disappointingly small in light of good news for the economy.
The Australian dollar rose from US$1.046 to U$D1.053 between December and January survey periods, while the share market rose 4.1% and unemployment fell from 5.4% to 5.2%.
Rate cuts have also failed to impact significanlty on the the Index, which remains 2.7% below its November 2011 level, despite cuts totalling 150 basis points since that time.
Evans puts the failure of sentiment to respond down to a cautious mindset that prevails against news that once would have spurred optimism. "Respondents have become more guarded around their own finances, with assessments of family finances compared to a year ago falling by 8.6%; while the outlook for family finances over the next 12 months fell by 1.2%," he explains.
"Since the Reserve Bank started cutting rates, respondents' assessments of their finances have improved by a miniscule 1%."
Signals around housing, which would normally be expected to respond strongly to such a series of rate cuts, remain mixed, Evans adds.
"Over the last 12 months sentiment towards 'whether now is a good time to purchase a house' has been boosted by 11% (quarterly average), and for the last four months that index has been near the highs of 2009 when house prices lifted by around 14% nationally," he says.
Official data for new housing loans indicates that upgraders and investors are responding to the lower rates in a broadly comparable fashion to 2009, but first home buyers have been reluctant to return to the housing market, according to Westpac.
"This is certainly partly due to less generous government subsidies, but may also be impacted by weaker overall confidence around finances and job prospects," says Evans.
The Reserve Bank Board next meets on February 5. Westpac has not changed its rate view since May last year and Evans expects "that there is a clear case for at least one more rate cut in this cycle" leading into the February/ March window.