New digital billboards will enable location-based targeting on Sydney taxis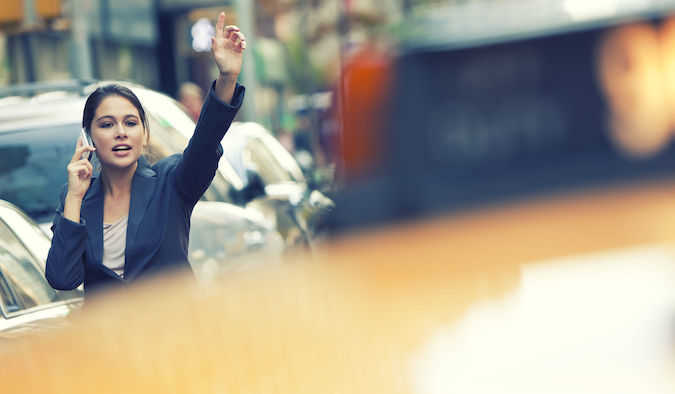 Cab Digital Media has partnered with Telstra to launch 'TaxiLive', a real-time digital billboard mounted on the back of Sydney taxis.
Sydney based startup Cab Digital Media is launching TaxiLive, a  32-inch digital platform displaying safety messages, weather reports, and advertising from the rear of premium taxis. The service is GPS enabled, and remotely controlled by Cab Digital Media, supported by the Telstra network.
Najeeb Aftab co-founder and head of sales and partnerships at Cab Digital Media says inspiration for TaxiLive came from "an hour in traffic following an accident on the Sydney Harbour Bridge. They thought, what if we could tell motorists that there was an accident and to take an alternate route?"
Aftab continues, "The solution was originally built to display safety messaging… but we found that the applications for the media and advertising industry – where you can specifically target consumers based on location or time of day – are also very advantageous.'"
This technology sees smart enabled taxis added to the internet-of-things (IoT). "The TaxiLive solution is a great example of how technology and IoT will continue to connect and digitise new things all around us, creating smarter cities and communities" says Martijn Blanken, group managing director customer management and sales at Telstra Enterprise.
Cab Digital Media says it has longer-term ambitions to partner with roadside authorities to broadcast traffic warnings and safety messages, and share live GPS data from TaxiLive units to contribute infrastructure and congestion reduction initiatives. "With the right data, we may be able to look at things like which taxi ranks are overpopulated and underserved to ensure better taxi availability" says Aftab.
'TaxiLive' units began rolling out onto Sydney streets in late February, Cab Digital expects 300 taxis to be fitted with TaxiLive by April, and almost 1000 before 2019.
Image copyright: dmbaker / 123RF Stock Photo