Online video is now mainstream to both Chinese consumers and marketers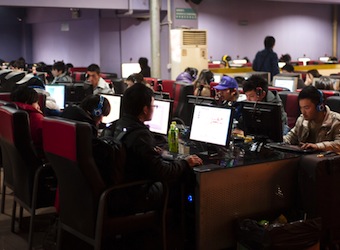 Video advertising consumption in China has over-taken television advertising, a new report from Forrester has found. Based on analysis of Chinese online consumers' video consumption behaviour and marketers' spending intention, online video has become mainstream to both Chinese consumers and marketers.
The report showed 95% of metro Chinese online adults are watching videos on a computer at least monthly, compared with 49% in the US. It also found that 72% of metro Chinese online adults prefer advertising-supported free content over pay-per-view content.
This means that marketers in China are now shifting ad budgets from TV to online video in China, as apposed to the US and Europe where online video is taking budget from print or direct mail.
The report also pinpoints two key issues that marketers encounter in video marketing in China, the first being price inflation due to limited ad inventory. It found that the demand for professionally produced digital video content is outstripping supply, driving up the cost of creating content. On the other hand, video platforms have prolonged pre-roll ad length to create more inventory and cause a new problem of ad clutter.
The second issue was the complex and fast-changing video platform landscape. The report describes two recent mergers, Youku-Tudou and Baidu-iQiyi-PPS, that have reshaped the video making landscape.