Asos reveals omnichannel plans for China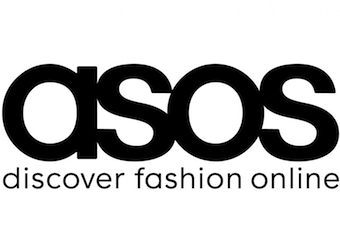 The UK's largest online-only fashion and beauty store, Asos, has announced plans to enter the Chinese market to tap into the huge potential audience for online shopping.
According to figures from the China Internet Network Information Center, 75% of China's internet users are accessing the web from mobile devices and tablets, so the site will include a fully-integrated mobile version at launch. And according to eMarketer, this year's B2C ecommerce sales are expected to grow 18.3% to $1.298 trillion worldwide, with Asia Pacific surpassing North America to become the world's number one market for B2C ecommerce.
"Within the Asia-Pacific region, China is recognised as being the primary driver of growth and, as such, it's a market in which we want to be a major player," says Pete Marsden CIO at Asos. "However, it is also a market with unique characteristics and requirements. To address these, we needed a proven and robust omnichannel platform that can support our new e-commerce business and the rapid growth and high traffic numbers that we're expecting due to the size of the Chinese market."
The retailer has partnered with global omnichannel software provider Hybris, and Burghardt Groeber, vice president Asia at Hybris, says there are many challenges for an ecommerce business entering a culturally and linguistically foreign market: "There are many complexities involved in China ecommerce implementations, some of which are quite unique to consumers, and many are unknown to retailers outside of local markets," Groeber says.
"Asos was willing to take a completely different look at the requirements for penetrating the market and we are delighted to be working with them to make their new venture a success.
"Most major US and European retailers have opened traditional brick-and-mortar stores in China, but have realised that opening an ecommerce business is a quicker and more effective approach to reach the growing number of customers in second and third tier cities.  However, this approach also comes with challenges to meet local, cultural and linguistic requirements."
Asos currently makes more than 60% of its sales outside the UK, has six million active customers, sells over 60,000 branded and own-label products through eight local language websites: UK, USA, France, Germany, Spain, Italy, Australia and Russia. It ships to 241 countries and territories from its 1.1 million square foot global distribution centre in the UK.