Oracle launches data cloud offering specifically for business-to-business marketers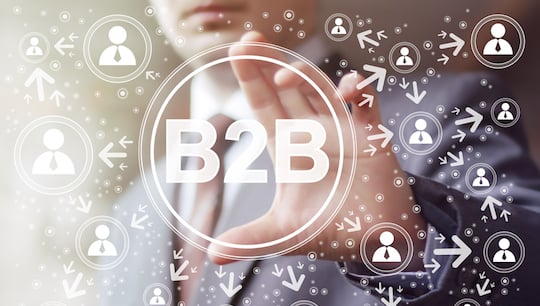 Oracle Data Cloud has launched what it's calling the largest B2B audience data marketplace, aiming to make programmatic and data-driven B2B marketing easier.
Oracle Data Cloud's B2B audience product provides access to 400 million business profiles through thousands of B2B audience segments, creating a highly scalable and customisable targeting solution.
In addition, more than one million addressable US companies add account-based marketing (ABM) capabilities to a marketer's targeting toolkit.
It aims to meet specific B2B marketing needs to by providing:
ABM – reach buyers and decision makers at specific companies to align B2B marketing and sales efforts,

company past purchases – build audiences based on companies that have purchased a specific enterprise solution in the past,

event-based marketing – digitally target professionals who have attended or are considering attending specific industry events related to a business' products,

OnRamp for B2B – upload and reach their prospect and customer databases through digital marketing campaigns.
–
Related: use BPM and decisioning technology to offer best-action customer engagement » 
–
"Our B2B audience solution is designed to provide the digital targeting flexibility and scale that B2B marketers need," says Rob Holland, group vice president of the Oracle Data Cloud. "Our ABM backbone recognises that effective digital B2B marketing should support a company's sales goals by focusing on the accounts it is trying to reach."
The B2B solution integrates proprietary insights from Oracle BlueKai, Datalogix and AddThis. The data is added to through strategic partnerships with B2B data providers Bombora, Dun and Bradstreet, FullContact, Gravy Analytics, HG Data, Infogroup, PlaceIQ and TransUnion, and predictive analytics from Leadspace.
"The challenge for B2B marketers has been connecting the account-specific needs of sales with their broader digital marketing campaigns, so their campaigns reach their targets," says Sean Beierly, data scientist and marketing manager at Cisco Systems. "Oracle Data Cloud is helping us reach the right decision makers in the right companies across the many devices they use at scale."