Peloton isn't the Netflix of fitness – that's why it can succeed in Australia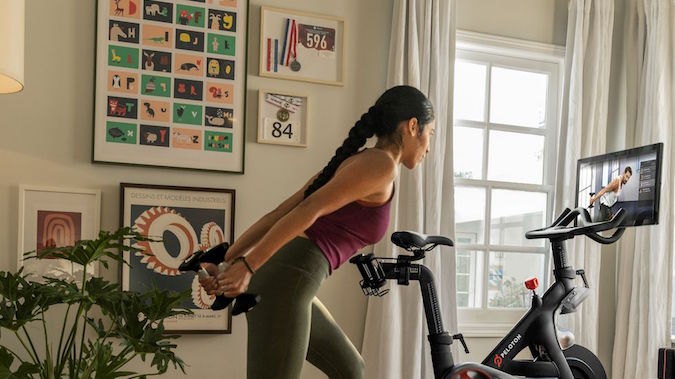 Popular exercise subscription company Peloton is coming to Australia. Nick Cherrier considers how it will tackle acquisition, growth and retention. Is destined to succeed Down Under?
So often in the world of subscriptions, we talk about 'the Netflix of…'. We refer to the 'Netflix of gaming' or the 'Netflix of transport' or the 'Netflix of banking'. I'm not criticising the practice; it's a handy shortcut. A convenient explanatory device. What it doesn't do, however – and this is stating the obvious, I know – is give any sense of what the company in question is and whether its unique characteristics give it a chance of success (let alone Netflix-like ascendancy).
Peloton is coming to Australia in July and I think it does have a strong chance of doing well in Australia. But not just because it's like Netflix. Actually, I think some of the reasons it will succeed are precisely because it differs from Netflix in meaningful ways. But more important is how Peloton can address three pillars essential to the success of any subscription business: acquisition, growth and retention.
Acquisition
It goes without saying that it all starts with new customers – and Peloton is well placed to lure them. I use the term 'lure' advisedly. I don't think its target market is predominantly people who've never taken an interest in fitness. Instead, it's those who already have gym memberships, use fitness apps and attend yoga classes – those who need to be persuaded to make a switch (or add another fitness subscription into the mix).
Peloton offers multiple features, such as bikes, training programs, music and merchandise. They also don't specialise. They do cycling, walking, running, yoga, strength and meditation.
That variety is a good start, but on its own, it won't sway everyone. Those who have a gym membership will need further convincing and, I imagine, it will come down to cost. Peloton has developed a reputation as something of an expensive option for fitness lovers. But how does it compare to a typical gym membership?
Well, it depends on what the consumer goes for. As a Peloton subscriber in Australia they would be able to choose the Digital Membership, which costs $16.99. It includes access to live and on-demand fitness classes, fitness tracking, playlists, but not the famous bikes.
If a person wants a Peloton exercise bike, there will be two choices: one at $2,895 dollars and another for $3,695. At that point, they'll be eligible for the All-Access Membership, which costs $59 AUD per month. It includes everything in the Digital Membership but is advertised as 'one membership for your household', meaning multiple members of a family can create individual profiles. It also offers features specific to the bike.
A persuasive feature is one that calculates how the top-level membership and equipment purchase compares with a consumer's current gym membership. And Peloton has an app for that. Its online comparison tool details how much money and time a consumer spends on fitness now and then gives them a look at their potential Peloton future. It even gives an estimate of how quickly the bike 'pays for itself'.
Growth
Once it has established a base of users, they'll need to grow, and for Peloton, I can see that happening through features such as its upgrade service.
It's exceptionally easy to upgrade your bike through Peloton; they replace your old one so that you don't need to do any lifting or organise the logistics.
This also allows them to keep pricing simple, which I concede is very Netflix-esque. They don't need to add new and potentially confusing 'premium' plans because they can be confident growth will come in great part from the equipment.
Retention
No subscription company remains viable for long unless it can keep churn down, and I can foresee Peloton doing that by offering an excellent, and (they would assert) ever-improving experience. The Peloton community is one of the company's biggest, but perhaps least discussed, assets. Users talk about connecting with like-minded people of a similar level of fitness. The whole system supports encouragement and development of friendly rivalries. That puts the offer in stark contrast to a lot of competitors, and certainly to gyms, many of which aren't renowned for the solidarity or fellowship among members.
Peloton also offers subscribers the opportunity to freeze subscriptions for up to three months in the first year. That's sensible for just about any subscription business, but particularly so in-home fitness, where an injury or illness can render a membership temporarily but completely worthless.
I don't think Peloton is the Netflix of fitness. I don't think it will succeed in Australia simply because it streams fitness classes for under $20 a month. But I do know that its founders were heavily influenced by Netflix as they created their company. And by Apple. And by Amazon.
What these companies all do well is give people what they want when they want it. If what Australians want is a multifaceted, anytime, at-home fitness service to replace (or complement) their gym memberships, Peloton will go just as well here as it has elsewhere.
Nick Cherrier is the subscription strategist at Zuora.
Found this article interesting? Read about how Foxtel is on the rise thanks to Kayo and Binge.