People like autoplay videos almost as much as telemarketing calls: HubSpot report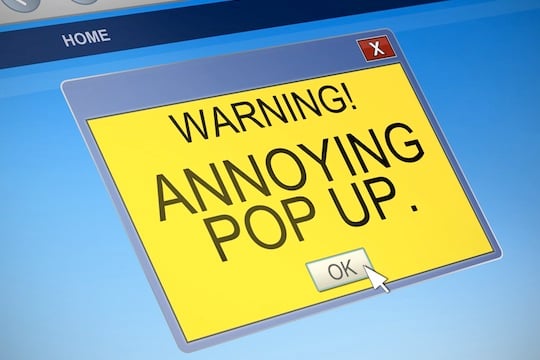 Autoplaying online videos result in an experience as bad as junk mail, online pop-ups and telemarketing, according to a survey of customers.
HubSpot has released a report, titled 'Effectiveness of Advertising in Asia Pacific', that asked people how positive or negative the experiences created by certain types of advertising.
The report reveals that email and sponsored-advertising generate the most neutral experience. These two tactics are key to inbound marketing, which HubSpot's software enables. 
Older forms of advertising, such as direct mail, online pop-ups and telemarketing ranked worst in terms of generating negative experience, with the following results:
Telemarketing: 92% extremely or somewhat negative, 7% neutral, 1% positive,

online pop-ups: 83% negative, 12% neutral, 5% positive,

autoplaying online videos: 75% negative, 15% neutral, 9% positive, and

junk mail: 63% negative, 26% neutral, 9% positive.
Methods which were rated more neutrally in the study included online videos, email promotions, Twitter ads, online display advertising and TV commercials.
Email newsletters generate the most positive response, with 54% positive reception, 36% neutral and 9% negative, followed by sponsored LinkedIn posts, at 45% positive, 39% neutral and 16% negative.
77% of respondents, however, revealed they would unsubscribe from a brand's distribution list if they were sent too many messages. On a global scale, unsubscribing from receiving emails is just about universal, with 96% of people unsubscribing, with 46% of consumers in Asia Pacific stating they didn't sign up to mailing list to begin with.
The study reveals that a power shift has resulted in consumers taking active control of the advertising material they are subjected to; unsubscribing from emails, skipping TV commercials, ignoring phone calls and direct mail, and perhaps most troubling to the publishing industry, employing ad blocker software.
77% of participants report unsubscribing from emails because the company was sending too many,

81% of people have closed their browsers because of a pop-up online ad, and

82% have closed pages with autoplaying video ads.
Online display ads, which have long been standards for most online advertisers, are being blocked at a growing rate. The report estimates that ad blocking cost publishers nearly $22 billion in 2015. 
People now spend 51% of their time accessing the internet via mobile devices. Ad block tools have long been available on Android and iOS devices, but this year Apple made the announcement that iOS 9 will allow ads to be blocked in Safari and within apps.
With 20% of all web browsing happening in Safari, and mobile users spending 85% of their mobile time in apps, Apple's iOS announcement means advertisers' access to both Safari and apps will be cut.
Based on consumer response, native advertising content such as advertorial and recommended and sponsored content seem to be the best option for the future.
"As long as there are products on the market, advertisements will never disappear, but advertisers must listen to the consumers, as they evolve and their behavioural traits change. Marketers who want to connect with cpotential customers – or maintain existing relationships with loyal customers –  need to get smart about their digital ad spend, supplementing and enhancing the online experience, not interrupting it," says Ryan Bonnici, HubSpot's director of marketing in Asia Pacific.
"Given that ad blocker tools have been available on Android and iOS for some time, it can be inferred that access to audiences has been significantly reduced, driving the need for new ways to meaningfully engage with your target audience," says Bonnici.