Pew Internet: who's not online and why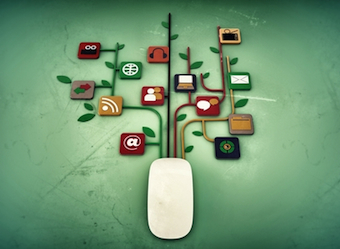 Pew Internet has released a study that has found that, as of May 2013, 15% of adults age 18 and older do not use the internet or email. The data is from the US, but the reasons given should be interesting reading for any marketer in a world that is increasingly digital-obsessed.
Reasons given as to why they did not use the internet included:
34% of non-internet users think the internet is just not relevant to them, saying they are not interested, do not want to use it, or have no need for it,
32% of non-internet users cite reasons tied to their sense that the internet is not very easy to use. These non-users say it is difficult or frustrating to go online, they are physically unable, or they are worried about other issues such as spam, spyware, and hackers. This figure is considerably higher than in earlier surveys,
19% of non-internet users cite the expense of owning a computer or paying for an internet connection, and
7% of non-users cited a physical lack of availability or access to the internet.
The study also found that experiences connecting with the internet varied substantially among the 85% of people who do go online. For example 76% of adults use the internet at home, 9% of adults use the internet but lack home access. Most of the reasons given for not having the internet connected at home came down to affordability with 44% mentioning financial issues, such as not owning a computer.
About the study: "The findings in this report are based on data from telephone interviews conducted by Princeton Survey Research Associates International from April 17 to May 19, 2013, among a sample of 2252 adults ages 18 and older. Telephone interviews were conducted in English and Spanish by landline and cell phone. For results based on the total sample, one can say with 95% confidence that the error attributable to sampling is plus or minus 2.3 percentage points."