Prosumers question extravagant ways, look to experiences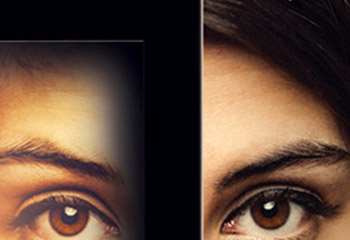 'Prosumers' – today's modern, hyper-connected consumers – are starting to question their materialistic ways and the direction the world is heading in soically, economically, politically and environmentally, according to a new report.
Prosumer is a portmanteau of proactive or professional and consumer, typically used to refer to savvy, hyper-connected consumers, a group often used as a gauge on the future. The findings from Euro RSCG Worldwide's global report 'This Digital Life', which focusses on those in the study identified as prosumers, investigate perceptions of society's direction, progress and life in a post-technology era when digital tools become utilities fused into daily life.
The picture they paint is one of concern for the future, with six in ten of the opinion society is moving in the wrong direction, leading the prosumer to question whether the brakes should be put on our current rate of progress in preference of a better, healthier and more satisfying world.
The study, which surveyed 7,213 adults in 19 countries including Australia, also revealed that four in ten sometimes feel as if they're wasting their lives and 74% worry about "society's moral decline".
For marketers, it harks to the topic of consumers channelling their spend away from material goods to experiences, an often discussed trend among forecasters. The report reads, "People are looking to replace hyper-consumption and artificiality with a way of living that offers more meaning and more intangible rewards." But it also points out that society is unlikely to give up modern conveniences upon which it's grown reliant, as people push for a hybrid of the old and new, preserving traditional values while keeping hold of current conveniences.
"Whether it involves spending time digging in the dirt in the garden, immersing oneself in literary classics, or purchasing artisan-made products, people will seek to temper the new with the old, the artificial with the natural, the digital with the analog," Euro RSCG writes.
While almost half believe it's too soon to tell what impact digital technologies will have on society, half also worry that they are impairing humans' ability to think deeply. Add to this around two-thirds who believe society has become too shallow, focusing too much on things that don't really matter, and more than half who believe, ironically, that hyper-connectivity is weakening human-to-human bonds.
Social media is seen as a key cause of concern, with six in 10 of the opinion that people should stop sharing so much of their personal thoughts and experiences online.  It is also blamed by more than a quarter of the sample for making people feel less satisfied with their own lives.
The 'culture of more' has also been criticised as unsatisfying; the very people who gave rise to it are now tired of overconsuming and are looking to scale back and live more simply. And, in what is possible another explanation for poor retail sales, and a worrying sign for the future of consumption, four in 10 say they'd be happier if they owned less stuff.