Disrupt adjacent industries or else, warns SingPost's VP of strategy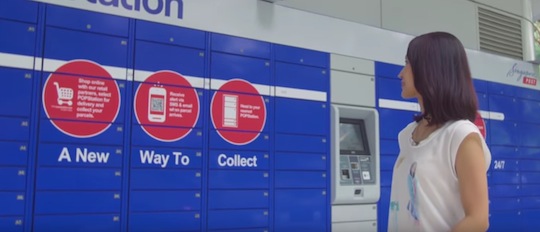 At Forrester's CX Marketing 2016 conference, Timothy Lee, VP of global strategy at SingPost, outlined how established companies can transform themselves into serious disruptors, by moving outwards. By Rob Grant.
Disruption is the holy grail of business today. But not everyone can be the next Uber or Airbnb. It's time to look at nearby industries with far more than a healthy curiosity. "Transformation in the digital age requires that companies pierce into adjacent industries," says Lee.
Starting with Apple, Lee showed how its success is a result of disrupting numerous product categories. He listed over 60. From the obvious, such as digital cameras and GPS systems, to guitar tuners, pedometers and greetings cards, Apple has affected almost everything. Amazon was cited as a lesser appreciated, but equally powerful example, as Lee explained. "They now make the coffee machine, sell the coffee – because they know when you've run out – and deliver it all to you, through their own logistics business."
Drawing from his eclectic experience of Wall Street, Silicon Valley and kite-surfing, Lee has created several laws of disruption, each with a meaningful twist.
For transformation to be successful, it starts with a grand vision. An epic challenge to tackle, not a mere improvement. But Lee believes it is crucial companies achieve their big goal through what he calls a "quiet roadmap".
He gives the example of Xiaomi, the Chinese consumer goods behemoth. Although it had a vision to be the Asian Apple, Amazon and Google rolled into one, it started out just making smartphones. Over time it quickly added more and more adjacent products, based on deep understanding of consumer needs and cost efficiencies. With little ceremony, it quietly became the fastest ever company to reach 10 billion dollars of sales.
A key part of any roadmap is a move upstream. Lee has helped SingPost rapidly move from merely delivering the mail to being a fully integrated, digital-centric marketing and distribution business. "We started out buying a tonne of warehouses, then we went further upstream and bought a web platform out of Silicon  Valley. Then we started doing payments, customer service, marketing, CRM and online store management," he says.
In today's socially networked world, Lee advises that your products must be designed to be easy to share, quickly. He starts with the idea of a viral coefficient, the number of people each existing customer tells about your product, multiplied by the sale conversion rate. Common wisdom says your coefficient needs to be higher than one for the idea to thrive and spread virally. Lee adds an extra factor: how quickly each conversion takes.
"The key is not the viral coefficient itself, the key is the viral cycle time, it's how quickly the first friend tells the next friend," he says.
It's all part of Lee's bigger theory. As a business enters new areas, spreading quickly – with limited marketing investment – is vital. You have to catch-up with the big guys before they notice.
Ultimately, Lee believes businesses that stick to their knitting will fail. Given the pace of disruption, it will be sooner than they think. "Disintermediate or be disintermediated," he prophetically concludes.