From the comfort of your own phone: STM unveils augmented reality retail app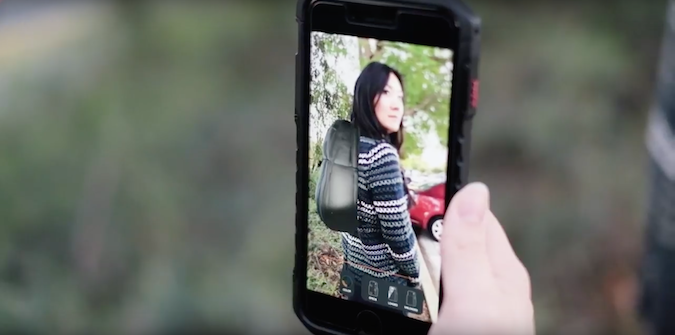 STM Brands has unveiled a new augmented reality mobile app in an attempt to revolutionise retail experiences.
This year's international Consumer Electronics Show in Las Vegas saw STM's new augmented reality (AR) app introduced for the first time. It allows consumers to interact with the brand's line of bags and phone cases as a projection within their smartphone's camera. Using the app, consumers can inspect and 'try-on' STM bags from the comfort of their own phones.
The app lays computer-generated graphics over the live capture of the phone's camera to display STM's products in the user's own environment, including the ability to change the colour and orientation of the bags. Additionally the app features attribute nodes on the interactive projection, encouraging users to engage and learn about different key aspects of the product, that would otherwise need to be explained by a store clerk.

"Backpacks have traditionally been one of the toughest products to showcase in stores, unless a trained salesperson is there to demonstrate the special aspects of the merchandise, which typically is not the case" said STM Brands chief executive Ethan Nyholm. "It's taking point-of-sale product marketing to another level… we are leveraging today's technology to go beyond what's long been the expected in-store. It is the future of marketing and we are at the cutting edge."
STM's AR app for its 'element (phone) case' similarly allows the user to experience the product through their own device. Additionally the projection may be expanded into an 'exploded' view, to allow users to see the intricacies of STM's designs simply. This enables STM, according to Nyholm, to " take detailed and often complicated messaging about a product's attributes and make it an easy to grasp visual."
STM's applications are an addition to the growing collection of AR experiences available to smartphone wielding consumers, particularly since Apple's big push in AR technology at their developers conference last year. Joining IKEA's AR app which allows the user to visualise IKEA furniture in the home through their smartphone's lens, and games such as Pokémon Go, that take advantage of augmenting the player's surrounding with animations.
The STM Goods and Element Case AR apps are now available.