The big issues impacting the value and viability of loyalty programs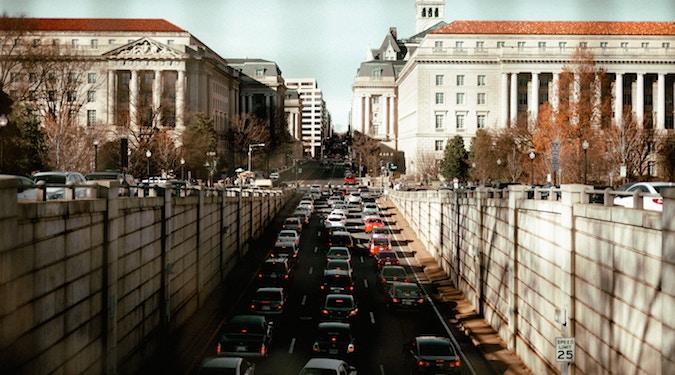 This may be read as a rant, though Adam Posner would prefer if you understood it as a call to action. He lays out where loyalty marketers are missing the mark and how they can make loyalty programs a valuable and viable asset to the business.
Attention loyalty program marketers. Let's lift our game.
If you are a marketer of any type of loyalty or rewards program, please spend a few moments reviewing this article and consider the actions you can take to drive the long-term value and viability of your program.
There are many factors that impact the success of a loyalty program, however The Point of Loyalty's For Love or Money 2019 research reveals two issues that I believe need the attention and focus of loyalty programs marketers.
Challenges: activity and data
While memberships of programs remain steady, there has been a decline in 'active participation' – having presented their card or membership number when making a purchase in the last 12 months – in programs, the lowest since 2015 . Additionally, 'activity' has declined from 59% in 2015 to 47% in 2019.
For the first time in the ongoing For Love or Money research studies, we looked deeper into loyalty program data collection and use.
The research reveals members are concerned about the collection, security and use of their loyalty program data. The most alarming insight is the revelation of the loyalty program 'Net Data Trust' score of -38. This is a new metric introduced in For Love or Money 2019 to assess the level of confidence members have in loyalty programs to safeguard their personal details and data. There is a trust issue!
Here, we'll address both issues one and two.
Volume is for vanity – activity is for sanity
While some volume of members is a success factor (no members, no program), scaled activity is the first indication of a member's interaction with the program. 
Whether it is a purchase or a defined program action – eg redemption of a reward – if there is a depth of activity (by whatever definition assigned), then that's great. If they are not active, then why not?
While there are more measures of a program's health that can go deeper and further, activity is a simple metric to start the process of improvement.
How to improve activity?
If you choose to start somewhere, start with a deep look at your members and their appetite for your program's proposition as opposed to your business offering.
When working through the reasons for inactivity, bear in mind this is program specific. There may be other reasons outside the circle of a program's influence – such as service, price or competitive activity – that have impacted on inactivity.
Who is active and why? What action are they taking that defines them as 'active'?

Who is inactive and why? How long have they been inactive?
Identify why they are inactive. Member behaviour analysis will tell you the past behaviour, and it may also be able to predict future behaviour. Research from the member's point of view will add another layer of insight.
If you choose to do research with your inactive members, dissect your program's proposition (whatever structure and benefit mix it has) and ask why members do not find them appealing.
A program needs to be SPV (my mantra). Simple. Personal. Valuable.
Beneath each are a blend of benefits; transactional, experiential, utility, personal and social. Review each with relevance to what you can deliver and what your members desire.
When you know why members are inactive, you can take action to improve.
Motivating reward redemption increases activity – case in point is the recent Qantas Frequent Flyer revamp. According to the Financial Review, since the changes were announced there has been a 25% increase in points redemption on flight bookings from members who had never used points to get a seat before. In addition, Qantas saw a 20% increase in international economy bookings using points and a 40% rise in international business reward seat bookings (compared with the previous year).
Data value exchange is at a precarious inflection point
We need to change our approach. Currently, I see it as the givers and takers.
At the moment of value exchange members give their data in exchange for a benefit and programs take the data in exchange.
Let's reframe that.
At the moment of value exchange members give their data in exchange for a benefit and for the promise of personalisation and relevance to who they are and what they want. They also give their data with the inherent trust that the program will take care of their data and use it to enhance their experience, not invade their privacy.
At that same moment of value exchange, programs need to accept the data with respect and sensitivity, telling members why they are asking for their data, how they will use it and how secure it will be.
So, it's simple.
Firstly, programs need to be more transparent with the collection and use of a member's data.
The For Love or Money study reveals the seven factors that members consider as important when providing data to loyalty programs.
The top three are:
knowing how secure my data is

knowing how my data is being used, and

the reputation of the company asking for my data.
Review all the factors and take steps to be transparent on all. Secondly, once data is gained, programs need to deliver on the promise of the personal in personalisation with an overlay of relevance (message and timing).
No more one-size-fits-all batch and blast. Keep investing in the tech to drive the personal personalisation. Be an enhancer and not an invader. Respect your members' data and power up the 'personal' with relevance.
In summary, the time is now for loyalty program marketers to lift their game on activity and data. If we start with these, there are sure to be incremental improvements to the longer-term sustainability of loyalty programs as a valuable and viable asset to a business and a relevant and valuable benefit to their members.
If you've read this far, then I am sure you have a point of view on the contents of this article – please share your views.
Adam Posner is CEO of The Point of Loyalty
Further Reading: