The CMO shift – how mobile programmatic is changing the game
It's time for CMOs to start thinking of mobile programmatic not as just another technology, but a valuable capability that can transform marketing outcomes, says Jayesh Easwaramony.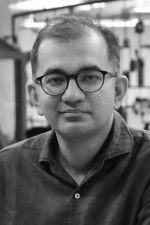 The CMO role is changing and becoming undeniably more technical. It's a new emphasis that helps answer the needs of senior marketers wanting to better understand the path to purchase so disrupted by mobile commerce and content. CMOs have an opportunity to use new data sources to enhance the efficiency and effectiveness of their marketing, causing the line between the CMO and CIO roles to converge.
According to InMobi's latest Mobile Consumption Research, between 2016 and 2017, the number of Australians using smartphones for shopping and banking rose 7% to 22%, entertainment rose 2% to 19% and finding out information increased from 23% to 26%; as opposed to using desktop computers or laptops where we are seeing a decline for shopping and banking (-7%), entertainment (-8%) and finding out information (-7%). Australia Post's Online Shopping report also revealed that one in five online purchases are now made from a mobile device.
This changing consumer behaviour has forced CMOs to place more importance on mobile marketing and advertising technology to capture mobile-savvy audiences and understand new, more diverse customer journeys. Successful campaigns now require an integration of data-driven customer insight with sophisticated media investment and it's typically the CMO rather than the CIO who is assuming responsibility.
Over the next 12 months, as pressure intensifies to reach mobile audiences more directly, especially outside of the walled gardens, and the martech and adtech industries open up more targeting opportunities, we'll see the role of the CMO merge further into the CIO role.
Taking this into account, CMOs should be constantly evaluating their marketing strategies by focusing on three areas beyond cost effectiveness: understanding the user journey to create and enhance purchase intent; enabling precision marketing at scale; and embedding data strategy into their creative strategy to run highly personalised campaigns. A three-level approach helps CMOs establish a solution focused on insights, connections and actionability.
The actionability layer is media infrastructure that is typically provided by ad networks. It allows for the buying and selling of media and once in place. The connections layer ensures the various forms of data being generated for attribution and tracking purposes can be linked to deliver precision marketing.
The frustration for many CMOs at present is that while they may know a user's interests based on SDK data, they can't combine that with cookie data. It's also tough for them to leverage cookie data to understand the user across channels or gain pristine and granular location signals. Finally, once your media buying, data connections and cohesive user data view is in place, you can mine this data and combine it with other second and third party sources to gain rich and unique insights about the users and their journeys.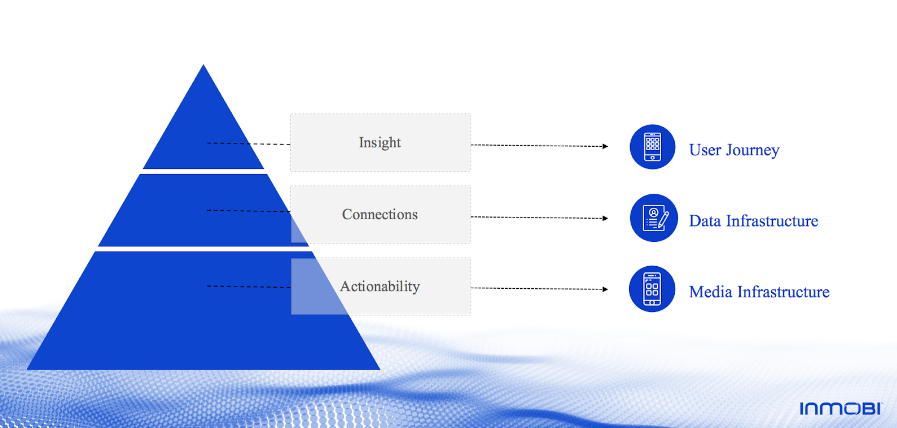 The one marketing capability that allows for CMOs to truly achieve all these objectives efficiently is mobile programmatic. It's time for CMOs to start thinking of mobile programmatic as not just another technology but a valuable capability that can transform their marketing outcome.
To execute mobile programmatic correctly you must do three things: target consumers where they are, and that's in-app; use strong ad formats like mobile video, combined with intelligent data; and buy mobile programmatic ads on trustworthy media infrastructure.
Targeting consumers in-app
In terms of mobile, many marketers don't distinguish between mobile apps and mobile web. The stats on Australians spending time within apps on their phone, compared to the mobile web, are eyebrow raising. According to Decibel Research, 88% of our time on mobile is spent in app (8% more than the global average). App Annie also reports that Australians spend 2.2 hours a day on mobile apps.
Compared to browser based technologies, apps are faster, designed for user viewability and there are no ad blockers. Creative is highly viewable with video performing much better using new technologies like VAST instead of VPAID that offer a buffer-free experience. Cookie based browser environments are also problematic compared to using device IDs and location signals which make apps' data rich environments perfect for delivering contextual opportunities.
Using high performing ad formats
When talking about precision marketing, marketers have raised objections to mobile programmatic based on the need to create brand awareness first. This traditional funnel based view that brand awareness should come before performance marketing is now outdated based of new innovative mobile ad formats which can be served programmatically. If CMOs are not able to create purchase intent through a brand awareness campaign, then they are missing an opportunity to apply efficiencies.
Increasingly more and more goods are going to be sold by an ecommerce enabled platform. Australia Post reported that in 2017 Australians spent $21.3 billion buying goods online, an increase of 18.7% from the year prior. Considering this, you need links for all ads ready to activate the path to purchase. This is where programmatic works really well, as it has strong ID signals and it lends itself to more creativity than you may be aware.
From a creative perspective, mobile video is the blockbuster format and there are a lot of video formats that are viable programmatically today. It's one reason why programmatic in app video spend has seen triple digit growth year on year. The age of creating a 30 second horizontal video design and calling it mobile video advertising is well and truly over. Programmatic video can offer everything from full size videos with buttons embedded in end cards to new half and half formats featuring video above a lower half commerce interface to meet performance and brand objectives simultaneously.
Transparency, quality and measurement on mobile
To ensure actionability, CMOs should be buying media not only based on where consumers go, but on where they have built their data infrastructures, particularly if their company has apps. Buying in-app mobile programmatic advertising ensures better links to data infrastructures so you can engage consumers and stay relevant.
Although new in-app advertising opportunities like programmatic have appeared, as the space has matured, so have the challenges of supply chain transparency, walled gardens and fraud. So transparency, quality and measurement are extremely important. When deciding to invest in mobile, look for a partner that always remains transparent about how their tech works and who else is involved in their process; continues to improve quality and works closely with reputable independent quality assurance organisations; and provides independently verified metrics and data. By having a strong mobile partner, only then will you truly be able to achieve all your marketing objectives.
Overall, mobile-first reinvention through mobile programmatic is end to end and is the key for the future role of the CMO. As their role merges with the CIO, CMOs need to be looking to effectively leverage mobile-first creative, data and infrastructure, with the help of the right mobile-first enterprise partners to improve their marketing effectiveness, future-proof their strategy and stay ahead of the game.
Jayesh Easwaramony is senior vice president and managing director of APMEA for InMobi.
Further Reading:
Image copyright: pressmaster / 123RF Stock Photo