Quality over quantity – how content marketing lost its shine
Content marketing is in poor shape, and attempts to please everybody appeal to nobody, says Brian Corrigan. To break through a saturated space, brands need to offer curated high quality content aimed at the people who really care.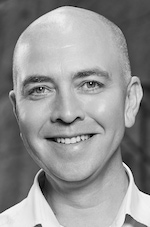 Content marketing is in a bad way. Here in Australia, the rise and fall of 'King Content' perfectly encapsulates its fall from grace. But you should be in no doubt that the practice will make a full recovery. Mostly because it has to.
Let's start with the two biggest problems with most corporate content because they're closely linked. I'm talking about quantity and quality. Social media plays a central role in both because brands are able to reach target audiences without having to pay for advertising or earn media coverage. This low barrier to entry is the root cause of content marketing's woes.
It's why just about anything you can type into a search bar has millions of 'relevant' articles. You'll find 225 million articles (just like this one) if you ask Google how to fix your content marketing strategy. There are more than 55 million entries if you want to learn how to play the saxophone. High quantity? Check.
With high quantity comes poor quality. Think about a topic that's relevant to your business and you'll find endless pages of 500 word posts that cover the same ground. It's a depressing void full of cannibalisation and contradiction. Poor quality? Check.
Then there's the dreaded measurement question. Marketing departments have spent heavily on chasing this shiny new content marketing dream during the past few years but most are still struggling to show a return that can be measured in dollars and cents.
Plans are under increased scrutiny and new content budgets are less easily signed off. As marketers and agency consultants, we need to do a better job of managing expectations and ensuring there's a long-term focus. Results just won't come in time to impact this quarter's figures for a B2B brand with long and complex sales cycles.
As brands, and the agencies that work for them, we only have ourselves to blame for the position we find ourselves in. Armed with the incredible power to reach audiences directly, it's all too often been squandered on thinly veiled sales pitches. Audiences are now wise to this and tune out at the first sniff that they're being sold to.
Yet amid this doom and gloom, the value of telling stories remains undiminished. It's not that we've been playing the wrong game, it's just that we haven't been playing it very well. As an industry, the learning from the past couple of years is that we need to raise our game. We need to produce less (crap) content. We need to reach fewer (disinterested) people. We need to press the reset button and start again.
Now for some good news
We live in a trust economy, so there's some good news if you're either a publisher, a brand or not a social media platform. Roy Morgan Research found almost half of the 4000 Australians surveyed (47%) distrust social media. Trading on the trust they've built up over decades, major mastheads such as The Guardian, The New York Times and The Australian Financial Review are enjoying some success with in-house teams dedicated to creating corporate content.
Related: Aldi tops Australia's most trusted brands according to Roy Morgan Research, Facebook refutes "misleading" comments »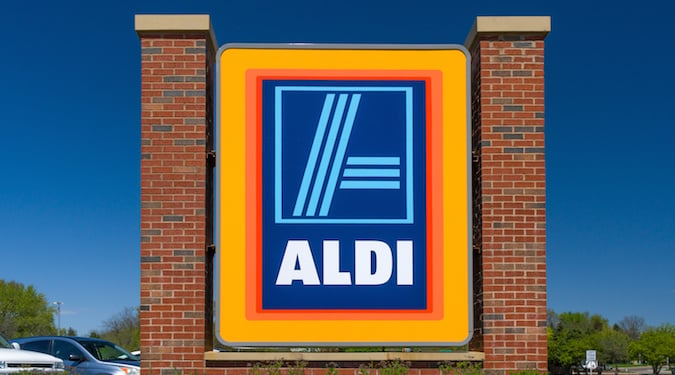 A day before the Roy Morgan Research survey results were released, another survey commissioned by NewsMediaWorks – an industry body for Australian publishers – found trust in printed newspaper content had increased by 37% over the past year. Fake news and privacy scandals helped push trust in social media content down by 25% during the same period.
There's a lesson here for brands. In an era of fake news, the days of pushing content into microsites that minimise your brand are over. Within audience groups where you've developed trust, it's now a valuable editorial commodity in much the same way as it is for media outlets.
The competition for eyeballs is no longer about reaching the most. You need to focus on finding the eyes that care. How big is your real audience? The people who actually give a shit about what you have to say and are willing to consider changing their behaviour as a result of hearing it.
As a brand, the challenge is how to create beautiful, engaging content that makes people want to give up their time. At this year's Cannes Festival, there was a focus on the 'Big Not Easy'. To paraphrase John F Kennedy's moon-landing speech, brands are increasingly doing things not because they are easy but because they are hard.
This is the content that captures audience attention. This is the content people are willing to share. This is the content that has an impact even if you haven't quite figured out how to measure it properly yet.
What do you stand for?
Audiences want more power over how they interact with your content. They want to be heard and brought into conversations. Your brand needs to have an opinion on the issues that matter to you and your audiences. There are no prizes for wallflowers sitting quietly on the sidelines.
Attempts to please everybody appeal to nobody. So concentrate on the people who care about the same things your brand does, create fewer pieces of higher quality content and be brave enough to make a long term commitment.
Yes, content marketing is in a bad way. But despite all the problems the practice has encountered recently, telling stories is still the best strategy for brands looking to reach and engage an audience. Whether or not you want to call it content marketing is up to you.
Brian Corrigan is content director at opr
Further Reading:
Image credit: John Cameron