The inevitable takeover of cryptocurrencies – if you can't beat them…
Will cryptocurrencies be remembered as the novelty plaything of the 2010s? Nathan Sinnot says the technology has more than sufficient backing to enter the mainstream, even despite its commercial adversaries.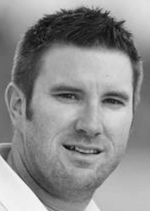 Cryptocurrency is somewhat akin to the mysterious new kid on the block: the rebellious newcomer. It rode into town and no one's sure if it's here to corrupt our teens or free us from the oppressive powers that be. Everybody's talking about it, but not everyone is engaging with it.
But is all of that changing?
The cryptocurrency market is a wildly fluctuating one, hitting around $8 billion at the beginning of the year before dropping dramatically over the following months due to the market's over-exuberance and headlines of negative regulations came from around the globe. The correction shaved over half of the market's value, which as of writing this now sits just below $4 billion.
Despite this, there is still confidence in the growth of cryptocurrency. Jesse Powell, founder and CEO of Bitcoin exchange Kraken, believes we'll see the market boom again and reach the $1 trillion mark this year.
What it will most likely take for that to happen – cryptocurrency becoming widely accepted and seen as a trusted form of currency – is the involvement of a major market or player in adopting it as legitimate. Amazon, for instance, has massive influence over the commerce economy as the leading e-retailer in the United States, drawing almost $178 billion in net sales in 2017 alone. The acceptance of such a dominant force could be what the crypto market needs to lift it to that trillion dollar glory.
And there are signs Amazon may be doing just that, having registered three cryptocurrency domains last year (amazoncryptocurrency.com, amazonethereum.com and amazoncryptocurrencies) in what some speculate as possible intent. Investors are also envisioning a time soon when Amazon and other major companies may begin accepting Bitcoin or one of its competitors, which would lend some serious consumer trust and currency to that coin.
Whatever the future of cryptocurrency may bring, it will be a slow transition. Even as some consumers begin accepting and trading in the currencies, there will always be the need to convert it to actual dollars to spend in various stores until there is a universally accepted coin, which could take decades, especially as certain market influencers continue to push against the trend.
Several banks have already banned credit card purchases of cryptocurrencies, and social media platforms – Google, Facebook and Twitter – have banned advertisements of the currencies. So there is resistance coming from some very powerful non-players at present.
There are also some serious backers, though.
Christine Lagarde, managing director of the International Monetary Fund, believes cryptocurrencies could displace central banks and international banking. Thomas Frey, futurist and author has stated cryptocurrencies will make up approximately 25% of national currencies by 2030. More and more start-ups are launching their own ICOs (initial coin offerings), and certain industries are beginning to accept cryptos as legal tender, such as some airlines and hotels. As this acceptance spreads to other industries, we can expect to see a more general widespread acceptance as well. As stated above, it will just take a few major companies (or indeed, industries) to validate the currency for the public to surrender their scepticism and make the investment.
The growth may be slow, but the adoption of cryptocurrencies is surely inevitable. Just as all business and communication transitions to an ever-increasing digitised world, commerce and currency is certain to do the same. The question is: how many cryptocurrency players will there be, and how will they work with one another.
Nathan Sinnott is CEO of Newpath WEB.
Further Reading: