Cultivating diversity is the key to business success – leaders at Airbnb and Kellogg discuss
Creating a workplace that cultivates differences can enable organisations to gain a competitive advantage in an ever-changing and increasingly competitive marketplace.
This article was sponsored by ADMA to let readers know about ADMA Global Forum »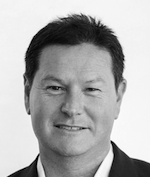 "It's well-documented that diversity in organisations translates to better results and significantly better culture," says Sam McDonagh, country manager for Airbnb who will be speaking at ADMA Global Forum in August.
Indeed, a 2017 KPMG report demonstrated that female CEOs of ASX 300+ companies delivered a 9% increase in revenue during 2016.
The report also found companies with women on their board achieved higher revenue growth as well as shareholder returns. And while gender diversity is only one part of the equation, it is the entry point for many companies looking to get a leg up.
For Airbnb, a commitment to diversity is baked into the organisation's promise. "Our vision is to live in a world where anyone can belong anywhere," says McDonagh.
This comes to life through a number of initiatives such as Airbnb's commitment to marriage equality and the Airbnb Open Homes program. Open Homes sees the business open up its network of short-term rentals to house refugees with the aim of providing temporary housing.
"Our first goal is to help our hosts house more than 100,000 people in need by 2022. While we are on our way to meeting this, it is just our first milestone, not the end goal. We know that vulnerable communities will always need a place to feel safe, a place to feel welcome and accepted," says McDonagh.
In terms of a broader commitment to diversity, McDonagh adds, "Airbnb actually wants to be a leader. So rather than following what someone else may have done, we actually want to lead; whether that is focusing on the number of female engineers or minority groups that are employed by the company."
But it's not just the digital startups of the world that are benefiting from being diverse. More established businesses are as well. One example is Kellogg's, a 112-year-old company.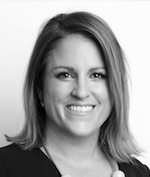 Belinda Tumbers, managing director at Kellogg Australia, who will also be speaking at ADMA Global Forum in August, says: "We've been on a strong diversity journey for the last three years. We focused, to begin with, on gender diversity and now, more recently, we're focused on broader diversity and inclusion across the organisation."
Before the program began, the Australian operation had a ratio of 30% women to 70% men on the leadership team. Today there is an even 50/50 split. And while women previously occupied only support roles, today they hold positions including the sales, managing and marketing directors.
"Since we've made that change, we've seen significant improvements in our overall business results. It's not the only driver for that, but it's a key part of it because we've got a leadership team that better reflects the consumers that are actually buying our products. That's been a big shift for us," says Tumbers.
McDonagh and Tumbers agree that organisations of any size have the opportunity to get ahead through diversity.
"Whether you're a small startup or a large organisation, as long as you've got the will, anything can be achieved. It all comes down to the willingness of the leadership team within a company to want to drive the change," says Tumbers.
Get the full story at ADMA Global Forum ADMA Global Forum where Kellogg's Belinda Tumbers will take part in a discussion about diversity and inclusion as a winning ingredient in the innovation race.
She will be joined by Bridget Gray, Managing Director, Harvey Nash, Jacqui McNamara, Chair, Females in IT and Telecommunications, Anne Miles, Managing Director and Executive Producer, International Creative Services, Scott Millar, Founder & CEO, BOP Industries and Alyse Sue, Co-founder, Transhumanism Australia.
Image copyright: rawpixel / 123RF Stock Photo