The new beauty rules: Groundbreaking product innovation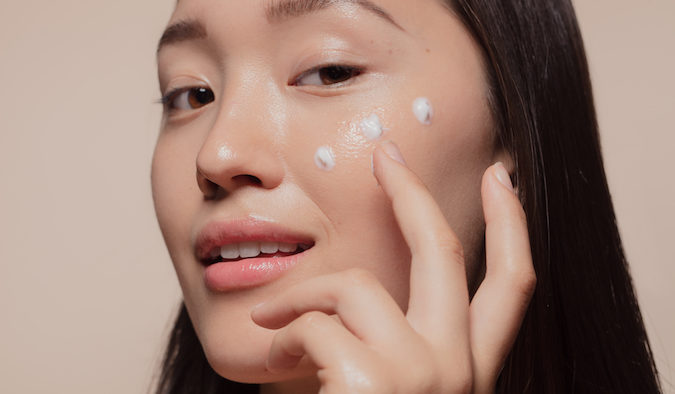 This article is the final installment in a four-part series by Carat, examining the beauty industry. Read part one, part two or part three.
Conscious consumers are becoming more educated when it comes to products. Beauty movements, like clean beauty, sustainability and the biotech boom, have led to an industry push for groundbreaking solutions in the form of product innovation.
The beauty industry has long been at the forefront of science and technology. And as global events drive people to become more concerned about the health of the planet and its people, beauty brands are innovating to deliver products that are safe and sustainable, multi-purpose and personalised.
Keeping it 'clean'
In the wake of COVID-19, the 'clean beauty' trend rapidly accelerated as people increasingly prioritised product solutions that are clean and safe. Clean beauty is hard to define but essentially refers to products made without any ingredients that are proven or suspected to be harmful or toxic. These products are therefore deemed to be 'cleaner' and 'safer' for customers. Clean beauty has been gaining traction for a number of years. In fact, within the prestige beauty market, clean brands grew 39 percent year-on-year in 2019.
Clean beauty taps into growing consumer desire for transparency from brands, so they can better understand what products are made of. The trend is largely driven by shifts towards 'clean' lifestyles, born out of the wellness movement.
"An obsession with wellness and detoxification, both in terms of diet and products, is fuelling a demand for stripped-back, 'clean' ingredients," says Victoria Buchanan, senior futures analyst at The Future Laboratory.
"Consumers are becoming more knowledgeable about possible irritations caused by synthetic ingredients in fragrances and preservatives and are reading labels more carefully, a habit picked up from the grocery aisle."
A rise in sensitive skin has also driven appetite for products that won't irritate or inflame.
The clean trend emerged with niche beauty brands like Ren and Drunk Elephant, followed by clean-only beauty retailers like Credo and Follain. But it quickly gained traction in the mass market, as customer appetite for everything clean became clear.
View this post on Instagram
Amazon launched its own clean beauty brand. Revlon launched clean products, including primer. And big brands started buying up small clean players, with Shiseido acquiring Drunk Elephant and Unilever picking up Ren and Tatcha. While some critics claim clean beauty is simply a marketing ploy, a label that is hard to define and therefore regulate, in the context of COVID-19, clean beauty isn't going anywhere.
Customers are looking for products proven to be safe and sanitary, in fact, according to Monica Arnaudo, chief merchandising officer at Ulta Beauty, up to "nine out of 10 beauty consumers are interested in buying clean over the next 12 months."
Biotech Boom
As people's concerns around both sustainability and safety become more prominent, biotech is presenting a compelling solution for the beauty industry. The skyrocketing popularity of natural beauty somewhat suffered during COVID-19, as customers became more conscious of safety and hygiene.
According to Kathryn Bishop from The Future Laboratory, "The arrival of Covid-19 [has highlighted] how natural doesn't always mean better – especially where safety and shelf life are concerned. Biotechnology is stepping in to challenge beauty brands and consumers to forge new definitions of natural."
Biotech takes natural ingredients, like plant extracts, and reproduces them in a lab. The result? Products and ingredients that are both tested and safe for increasingly cautious consumers, but also meet sustainability standards as they avoid any need to extract ingredients at scale from the earth, ocean or even animals. Brands across the board are investing in biotech, including major category players like L'Oréal, who invested in the start-up Carbios.
And these start-ups are developing groundbreaking new product innovations for the cosmetics category, including:
Animal-free collagen for use in skincare, like AHC's Ageless Real Eye Cream for Face
Sugar cane-based squalene, for promoting plumper skin and used by the brand Biossance
Ethically-sourced keratin, found in Virtue Labs range of haircare products
Biosilk proteins, used by skincare brands like Eighteen B
View this post on Instagram
According to Sarah Reisinger, VP of R&D and Biotech at Firmenich, "Consumers are looking for renewable, sustainable solutions. Individuals and companies alike are examining how they can do their part to minimise their impact on the earth. Ingredients produced via biotech are one way of doing this." 
Bonus benefits
Multifunctional beauty products aren't new, but they are becoming more sophisticated, and in the current climate, more appealing. Investing in multifunctional products means streamlining beauty routines, minimising waste and maximising value for a conscious consumer.
Make-up for skin
People are rapidly adopting make-up that doubles as skincare. Products like BB and CC creams, primers with moisturizing properties and illuminating moisturisers offer the traditional benefits of make-up, with the bonus element of caring for your skin.
Skincare for sleep
Skincare is also beginning to double up as the secret to beauty sleep, with brands infusing their nighttime skincare regimes with ingredients designed to de-stress and promote slumber.
Givaudan Active Beauty's My Blue Guard High Performance night cream is designed to fight the effects of digital stress on sleep (like blue light). The night cream includes an active cosmetic ingredient called Synchronight. The ingredient is activated by the skin's microbiome and helps promote melatonin and rejuvenate skin. The product also features DreamScentz a fragrance ingredient designed to enhance sleep.
US specialty chemical maker Ashland is playing in the same space, having developed the ingredient Nightessence, which enhances the naturally occurring nocturnal processes in the skin, including promoting the production of melatonin.
Scent for skin
Scent is also expanding its role in the category. In May 2020, Fragrance maker Firmenich launched Dreamwood, a fragrance ingredient with skincare benefits. Designed to be reminiscent of sandalwood, the ingredient replicates both the scent and cosmetic benefits of the wood. With antimicrobial properties and a soothing effect, Dreamwood not only smells great but has the potential to benefit skin issues like blemishes and breakouts.
Skin Science
Skincare is becoming ever more scientific, with brands leveraging biology and epigenetics to better understand the skin and delivered targeted care.
Biology
"Biology could bring skincare to a new level," says Guive Balooch, global VP of the L'Oréal Technology Incubator. And when it comes to biology and beauty, there is no bigger buzzword than 'microbiome'.
The microbiome is the bacterial barrier that protects the skin from environmental factors like UV light and pollution. But when the microbiome is damaged, it can result in everything from eczema to acne. While beauty brands across the board are releasing products designed to support and protect the skin's microbiome, big beauty players are taking things a step further, partnering with biotech firms to conduct in-depth research.
L'Oréal is working towards a future where personalised cosmetics products can be perfectly matched to suit each individual's needs. The cosmetics giant sees the microbiome as the key to unlocking that future. "Each microbiome is unique, which opens the pathway to individualised care routines," says Luc Aguilar, director of clinical and biological research for L'Oréal R&I.
"Its study can help reinvent cosmetics by better personalising products, giving our consumers exactly what they need."
Epigenetics
The other scientific field gaining traction in beauty is epigenetics. Epigenetics is the study of how behaviour and environment (things like diet, stress, pollution) can cause changes that affect the way your genes work, this in turn impacts aspects of your health, including the health of your skin.
In the beauty category, brands are using DNA sequencing to give consumers a clearer idea of the genetic condition of their skin, including any predispositions. This insight allows brands to tailor skincare regimes and even develop personalised products that cater to an individual's specific needs.
"Understanding your genetic predispositions helps both the patient and the dermatologist to also better understand an individual skin's inherited needs and can explain up to 60 percent of factors affecting your skin's conditions," says Raphaelle Faure, brand manager at Biologique Recherche.
The technology is being rolled out through direct-to-consumer testing kits, from brands like Pathway Genomics, EpiGen Care and Biologique Recherche, and even being integrated into luxury spa experiences, like those offered at British retailer, Harrods.
Conclusion
And this concludes the four-part series on The New Beauty Rules from Carat Australia.  It's been a learning curve in so many ways. As the four pillars covering Culture, People, Tech and Product continue to evolve and Carat will monitor closely over the coming months for developments and opportunities  within this ever-changing and interesting market.
Carat is a global media agency. To download the full report click here.
Photo by Mathilde Langevin on Unsplash.