The role of data analytics in tailored loyalty programs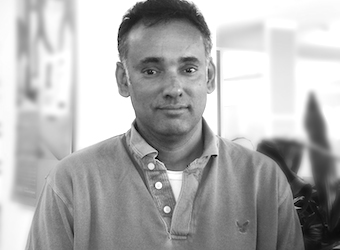 Australian wallets continue to bulge with loyalty cards, writes Reggie George in this guest post, but businesses must have a thorough strategy backed by a robust IT and analytics system if they are to engage customers and drive sales.
Online retailers can readily access detailed customer data about how regularly we visit a site, what products we click on and how long we spend on a page. But the humble loyalty card is one of the few tracking tools available for physical retail marketers.
Loyalty card programs can offer businesses valuable insights into who their customers are, where they are from, what they buy and when. The big two Australian supermarkets have leveraged data analytics from their loyalty programs to better understand shopping habits, tailor marketing campaigns and inform decisions on where to open new stores.
But with consumers increasingly wary of having their inbox bombarded with irrelevant promotions, overly complex systems that fail to personally target customers can be a real turn off. 
Why Australian businesses should look at loyalty programs as part of their marketing strategy
Having an effective loyalty program is a great way for retailers to engage with an increasingly elusive target market. An Infosys study of Australian shoppers found that 83% said they'd be motivated to make repeat purchases if they received offers tailored to their interests; 78% would make a repeat purchase if they received offers targeted to their location.
Today's digital consumers are not only savvier than ever before, they also have more control over the information they receive about a brand and its products and services. Customers are increasingly browsing online in addition to in stores, with a greater choice of who to buy from and when. A successful loyalty program helps retailers bridge these barriers by defining the consumer loyalty 'moments of truth', allowing retailers to enhance their shopping experience.
What information is needed to inform a successful customer loyalty strategy? 
Right from the start, every customer loyalty program has to have a data-driven and customer-centric approach, which harnesses customer insights and enables accurate customer segmentation. Furthermore, the value propositions of the program, together with the brand/campaign user experiences, must be defined based on these insights before finally ensuring that the operations and current infrastructure is able to execute and satisfy all the requirements.
The main components of an actionable loyalty program strategy
Any robust strategy must start with a marketing objective, ideally as part of an overarching customer marketing strategy. This in turn can be used to create a blueprint of a customer's journey, target audience personas and campaign mechanics – all of which enable organisations to effectively target consumers and valued partners. Key pillars of the strategy would include communications and media planning, content design and development, ecommerce/retail management and IT capabilities, as well as support services, including customer service, fulfilment, and operations.
Common mistakes that to doom a loyalty program to failure
One of the most common mistakes that businesses make is failing to use their loyalty schemes to target customers in the right way. By overcomplicating the program and failing to harness existing customer data, organisations end up sending irrelevant offers or communications, which actively drives consumer disengagement.
An easy pitfall is focusing too much time, money and energy on the 'front-end' components (like strategy, creative and offer), and not enough on the back-end IT considerations (like data, content and security). Of course, the look and feel of any loyalty program is important; but if it's not supported by a robust analytics infrastructure, it will ultimately fail to hit the mark with consumers and fail to drive loyalty.
How to measure the ROI of a customer loyalty program
Measuring ROI really depends on understanding the underlying marketing objective, target audience and industry sector.
However, there should always be a combination of hard and soft metrics, from sales, conversions and market-share to impressions, clicks and engagement. Scorecards can be an effective way to monitor ROI by focussing on specific business objectives, such as sales, CRM and social engagement.
Reggie George is associate vice president and Australia/New Zealand head of retail at Infosys. He heads up the retail, CPG and logistics practice for Infosys, a global business and technology consulting firm. He has worked with a number of leading Australian retailers to drive transformation initiatives.