The state of AI in marketing – who's using it and how to start
As attention spans wane, contract and become more sparse, always-on optimisation has become the Holy Grail for marketers. Here, Leah Pope describes the profound uplifts AI stands to deliver marketers who are willing to invest the time and understanding.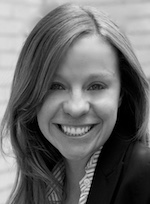 Customer journeys are becoming increasingly complex due to the growing number of channels and touchpoints. At the same time, according to a Dentsu Aegis report, marketing is getting a bigger seat in the boardroom with record-high technology budgets that are expected to surpass those of CIOs this year. 
In fact, technology now accounts for 29% of the total marketing budget, making martech (marketing technology) the largest investment in terms of marketing resources and programs, according to Gartner.
On top of added complexity and growing accountability, stakeholders expect marketers to leverage advances in data analytics to seamlessly report on the evolving landscape they operate in. However, despite all the technology available, marketers remain in the dark. The same Denstu Aegis report revealed 68% of Australian CMOs agree that although more customer data is available today, extracting valuable insights from it is still a challenge.
As the customer journey becomes more complex, the processes used to connect and analyse marketing data are also evolving. And as a result, more marketing tools are being added to marketing stacks which produce more diverse data sources, in more formats to integrate.
Marketers must look to new advances in technology to complement their marketing strategies and to make their processes around data and analytics as seamless, fluid and scalable as possible. Artificial intelligence (AI) and machine learning are at the forefront of these advances, playing a key role in everything from data integration to insight generation. 
Panoramic customer view through AI
As a first step, marketers can use AI to transport themselves to a world of unified marketing intelligence. Using AI for data integration can effectively replace all spreadsheets, reports, dashboards, and multiple systems previously needed to get a holistic view of all marketing efforts, through one centralised, single source of truth. This cuts back on wasted time spent by marketers manually integrating new data over time and constantly struggling to bring together disparate sources of data.
This approach also enables marketers to easily track the performance of every marketing activity to gain a complete 360-degree view of their customer and as a result, report back impact to the C-suite that includes relevant KPIs to showcase what's driving fluctuations in performance. As such, marketers can easily report on their newest campaigns almost immediately – something that was once an impossible task, is now made possible with AI.
Smarter, faster decision-making
In such a fast paced environment and with more sophisticated customers, marketers need the ability to make smarter decisions more frequently and rapidly. However, with the volume of data available today, marketers are stuck sifting through endless spreadsheets for useful insights instead of actioning opportunities fast enough to convert. They are often reviewing campaigns days, weeks and even months after the fact, making always-on optimisation impossible. 
By integrating AI and machine learning to marketing activities like analytics and reporting, marketers are able to elevate information that supports better decision-making. These capabilities allow marketers to understand performance in real time and not only answer what is happening, but why. Rather than relying on manual, labor-intensive efforts that often miss critical insights, AI-powered capabilities ultimately empower marketers to take on a data-driven, marketing intelligence approach that helps them reach their goals.
Making the impossible possible
As the marketing industry continues to evolve as rapidly as the customer journey, the data generated and available to marketers will continue to grow exponentially, creating a vast array of both opportunities and challenges. The good news is that AI is helping marketers rise to overcome these challenges and enabling them to seize more opportunities.
AI can be a sentinel for the marketers working around the clock to ensure they never miss an opportunity. With a complete view of the customer and the ability to act on insights rapidly, marketers stand a better chance of meeting both customer and stakeholder expectations.
With marketing budgets increasing and more accountability being placed on the CMO, the opportunity to leverage AI and machine learning has never been stronger.
Leah Pope is chief marketing officer at Datorama
Read more from Leah Pope:
Image credit:Franck V.