Traditional content management systems are failing businesses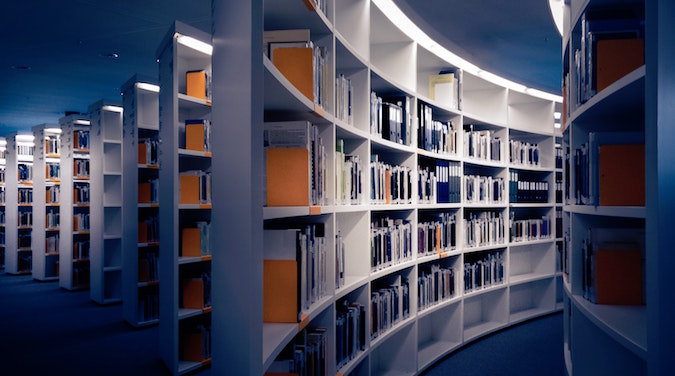 A well-functioning website can create the tone for an exceptional customer experience – so why are so many marketers unhappy with their content management systems? Kat Warboys explores why some traditional CMSes are letting businesses down and how improvements can enable marketers to do their jobs better.
Marketers have a secret — we hate our content management systems (CMSes). In fact, we dislike them so much, research from HubSpot has found most CMSes have an NPS score of -65. And no, that's not a typo.
So, what's going on?
Well, marketers have hard jobs. We juggle the latest algorithm changes on an ever-growing number of platforms and distribution channels. We learn and adopt new technologies to stay ahead of the competition and match rapidly evolving customer expectations. We're up against increasing customer acquisition costs. All the while, we write remarkable content to publish on our own channels, enable our sales teams and nurture leads into opportunities – all at rapid speed. And that's all before marketers get to their websites.
Herein lies the problem. Websites have become the cornerstone of the customer experience; it's often the first digital touchpoint consumers have with your brand, yet the last one marketers want to work with. The downfall here is that when we lose the ability to manage our CMS — the backbone of our website — we lose the ability to manage our customer experience. And considering the high expectations consumers have of brand experiences, a clunky, unresponsive CMS can have a magnitude of negative consequences for your business and your customers.
The COVID effect
Websites are at the centre of a company's digital experience; they're your digital shopfront, and they should evolve as quickly as the business does, but this is often not the case.
In a recent HubSpot report, almost one-fifth of Australian marketers and CMS users admitted that they have difficulties utilising their company's site effectively. When compared to email and social media channels, websites were considered the most difficult channel to manage, update and maintain. Considering the role your website plays in your customer experience, this is a scary statistic. And it gets worse when you think about consumers' increased reliance on your website, be it for information, updates or for transactions normally done in-store, during COVID.
During the first three months since the pandemic hit, we saw website traffic up an average of 18 percent globally compared to pre-COVID activity, and there have been no signs of this slowing down. Likewise, user-initiated chat (think live chat and bots) in Australia rose steadily from early March and peaked in June at around 50 percent above pre-COVID levels as consumers visited websites in search of answers and updates. One huge advantage of on-site chat as a channel is its flexibility to be used across sales, marketing and services, enabling teams from all areas of the business to provide real-time support.
The rapidly evolving business and consumer needs during COVID have amplified the need for agile and flexible CMSes. With things changing by the minute, marketers need to be able to make updates in real-time. Imagine being a customer enquiring about a store's opening hours and safety practices, or delivery delays, only to find nothing on their website. Cumbersome CMSes let simple and vital updates get thrown into the too hard basket. A good CMS enables marketers to make changes on their websites with speed and ease, without needing technical help from a developer.
Why can't we have both?
The problem with traditional CMSes is that they force you to make impossible either/or choices.
The systems that are built for marketers tend to lack the technological advancement that growing businesses need, while the ones that have the functionality you need require a level of coding and complex plug-ins that your typical marketer just isn't equipped to do. And not everyone, especially not businesses at the start of their growth journey, have an in-house development team to offer always-on support for simple website updates or additions.
The other either/or choice is around security and maintenance. Traditional CMSes often use plugins or third-party integrations to deliver the functionality you need, like contact forms or even SEO tools. But it's these plugins, the very same ones that add functionality, that compromise your site's security. More than 30,000 websites are hacked every day, so with a traditional CMS it's not a matter of if you'll get attacked, but when.
Security measures need to be baked into your CMS — from SSL, to Web Application Firewalls — and have constant system monitoring. You shouldn't need to sacrifice usability or customer experience to have it.
Having it all
Marketers should be able to have their cake and eat it too — we need the flexibility and functionality to make changes and improvements quickly and easily to our website, and security should never be a compromise. These are the basics. We need them to do our jobs well, to look after our customers' experience, and, ultimately, grow the business.
If you're having to make these choices with your CMS, it's time to reconsider your system. Websites should adapt to your brand and your customers' needs and expectations, not the other way around.
Kat Warboys is the head of marketing ANZ at HubSpot.
Photo by Martin Adams on Unsplash.