Unilever's Marc Mathieu: "Start-ups are pioneering the future of marketing"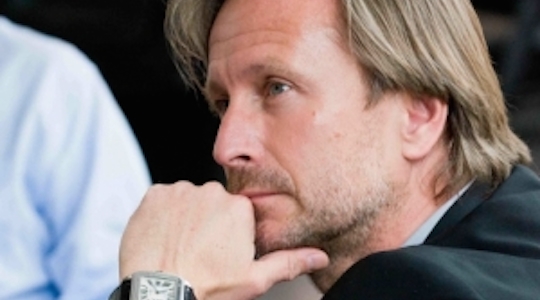 Unilever is on the hunt for 50 of the best marketing technology start-ups, which its senior vice president of global marketing, Marc Mathieu, says are pioneering the future of marketing.
'Foundry 50 at Cannes' is a partnership between Unilever Foundry and Lions Innovation and seeks to find 50 start-ups that will define the future of marketing.
Unilever Foundry was set up in 2014 to provide a means for start-ups to partner with the consumer goods multinational. It works closely with Unilever Ventures, the venture capital arm, for which digital marketing is currently a key area of investment. The Foundry enables the company's global brands to experiment with and pilot new technologies more efficiently and effectively. The start-ups and entrepreneurs get to develop and work on global projects and access mentoring from marketing professionals.
RELATED: The 3 pillars of Unilever's marketing strategy for the connected age »
The 'Foundry 50' program was announced this week with the aim of discovering the world's top 50 marketing technology startups that are innovating to help brands better connect, engage and relate with people.
To be chosen for the programs, start-ups must:
Be innovative and truly disruptive, clearly differentiated from competitors already in the market,
be relevant and interesting to the brand and marketing industry,
have incorporated within the last five years, and
have raised less than $10 million in equity funding.
Each chosen startup will travel to the inaugural Lions Innovation event at the 2015 Cannes Lions in June, where they'll speed-date with industry leaders, pitch on the Unilever demo platform and get introductions to organisations attending Cannes Lions Innovation.
RELATED: Unilever Sustainable Living Young Entrepreneurs Awards open to Australians under 30 »
Marc Mathieu, senior vice president of global marketing at Unilever, says that start-ups are pioneering the future of marketing. "As an industry, we have an opportunity and a responsibility to support, scale and invest behind these innovators. Through working collectively with startups, we can supercharge the transformation of our industry, and that's good for consumers, for brands and for entrepreneurs.
The 50 start-ups will be chosen by a panel of experts, including Mathieu, Olivier Garel, head of Unilever Ventures, and Rob Dembitz, head of Lions Innovation, as well as entrepreneurs Brent Hoberman, Rose Lewis and Caitlin Ryan.
Innovation is essential to Unilever's stated ambition to double the size of its business, while reducing its overall environmental footprint and increasing its positive social impact.