Video: CBA's Vittoria Shortt on connecting brand strategy with business strategy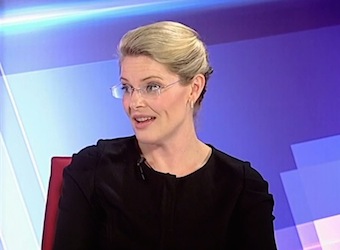 The latest episode of Marketing Dividends presented by AANA features Vittoria Shortt, CMO at Commonwealth Bank, discussing how marketing drives value and insight across the broader business, and how her focus on connecting brand strategy with business strategy pulls marketing right into the business.
'The role for marketing is to really demonstrate the value we can bring to the business," she says. "I don't necessarily think of it as a rebrand, but it's really about how marketing teams are harnessing the changes that are going on. How they're harnessing the new tools particularly digital and data. And then showing the businesses the insights that they can really bring to help drive business value."
Shortt explains how customers' expectations of brands is increasing and how CBA meets this challenge by focusing on innovating through technology and then communicating with customers when and where it works for them.
SEE ALSO: Marketing Dividends episodes interviewing Suncorp's Mark Reinke, Virgin Mobile's David Scribner and Lion's Matt Tapper »
Here's the video via AANA's YouTube channel: