Chinese Lunar New Year- a window of opportunity for Australian businesses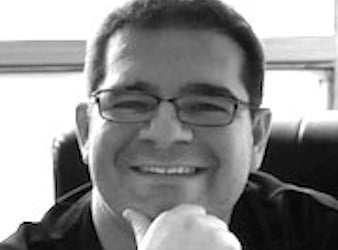 Nearly 2% of Australia's population was born in China, making our country a go-to destination for Chinese Lunar New Year. Local Chinese communities are busy preparing for the Spring Festival giving businesses a great window of opportunity, Mat McDougall discusses.
New Year's: Take Two
Chinese Lunar New Year, also known as Spring Festival, officially begins on February 19th, 2015. Everywhere in the world, Chinese will be in high spirits. The cheer is sure to make it down under, so be prepared to participate in Australia as an individual, business and brand.
Chinese in Australia
China is Australia's largest source of international students and immigrating families. Home to 22 million people, about 1.8% of Australia's total population were born in China, although many more residents and citizens are of Chinese descent. Having formed strong social and economic communities, the Chinese-Australian market is alive and well.
Chinese New Year is a time for travel
The Spring Festival triggers the greatest human migration in the world. Traditionally, those living away from their hometowns will make the journey back for the festivities. However, with the increasing affluence of the Chinese middle class, and the high numbers of Chinese living abroad, traveling overseas for this holiday is gaining popularity. Research by Beijing Daily found that out of the Chinese who were planning a holiday for the Spring Festival, 60% were choosing to leave China. It can be expected that Australia will be a go-to destination for Chinese celebrators, as families reunite in Australia, or travellers seek a warmer climate.
With celebration comes consumption
An influx of travellers, coupled with the thriving local Chinese community will see an increase in consumption activity for Spring Festival preparations and celebrations. The tradition of 'new clothes for the New Year' means shopping for a new outfit will be on the top of the agenda, to symbolise a new beginning and encourage prosperity in the coming year.
Food is central to the celebration. Shopping trolleys will be overflowing, reminiscent of Christmas, as Australian Chinese prepare a special dinner at home to feed visitors who may drop by, and give gifts when visiting relatives and friends. Going out for a meal is also very popular, so restaurants can expect an increase in happy, hungry punters.
Marketing at Chinese New Year
Spring Festival is the Chinese version of Christmas. It is the ultimate time for the 'sharing-is-caring' ethos to come out to play. If you are a consumer goods brand, a timely promotion may encourage purchasing and generate positive word-of-mouth amongst the connected, chatty community. For those in the travel and hospitality industry, some red and gold decor or a Chinese-inspired menu for the festivities will go a long way in welcoming your Chinese guests and making them feel at home. When surveyed, 39% of proposed Chinese Spring Festival travellers hoped that hotels might hold celebrations or incorporate some Chinese culture into their offerings.
In short, marketing to Australian Chinese and Chinese travellers has a simple must: adopt the Spring Festival spirit and share it! A huge focus of the celebration is sending good wishes and greetings to family, friends and neighbours. As a brand, speak to your consumers: send a 'Happy New Year', or 'Gong Xi Fa Cai' message through social media or in store marketing collateral. Wish consumers a happy, healthy and prosperous New Year through your brand, and you might reap the same rewards in 2015. It is a special opportunity to show your Chinese consumers that your brand is committed.