What Australian retailers should do to catch up to international entrants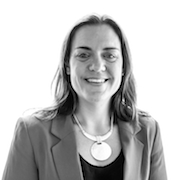 The entry of large international retailers into Australia will separate the innovators from the laggards, writes Karen Spear, general manager of MashUp.
At a time of economic uncertainty and challenging retail landscape, David Jones announced it would spend $30 million on improving its stores, build more boutique stores and, as chief executive Iain Nairn said, build a department store that is strong enough to compete on a world stage – not just in Australia.
This announcement comes shortly after Deloitte's 18th annual Global Powers of Retailing report noted how, only 37 of the top 250 retailers by revenue are in Australia and that we can expect more international brands to set shop on our shores. The weakening dollar is one of the most likely drawcards for brands to follow on the heels of Williams-Sonoma, Sephora, Uniqlo and H&M.
The entry of large international brands will push the Australian retail sector to play catchup and will separate innovators from the laggards. As geographic barriers break down, innovation and disruption will be the lifeblood of maintaining our relevance in a global economy. Malcolm Turnbull pointed out in a recent episode of ABC's Q&A that we are now competing with developing countries who have better access to the Internet and are innovating at a far quicker speed than us. For Australia and Australian retail to be relevant, we have to invest in our future.
Andy Lark, cloud-accounting company Xero's CMO, succinctly noted in a slide how early adopters always win and laggards trail behind. But, for department store brands, pharmaceutical chains and other retailers, is it too little too late? Will investing in better customer service help compete against the Sephoras and Uniqlos?
Hopefully, Australian retail will up the ante this year. 70% of respondents to Deloitte's survey are doing so by strategically focusing on growth through omni-channel and organic means, rather than cost-savings. Tactics such as faster retailing, experience-led shopping and innovation, which have helped the top 250 brands grow, will be replicated in Australia. Experience-led competition will surpass product innovation and marketing.
Beyond the buzzwords and trends, how are retailers adapting to the 'next normal'? And, how can brands take on the bigwigs to deliver great experiences that have customers coming back for more?
Step 1 – Become innovative thinkers
Two of the common approaches to innovative thinking are value added innovation and simplicity of customer solutions. It is what makes a groundbreaking innovations resonate with the masses and become mainstream habits.
Prosperous brands are the ones who stand in customers' shoes. The ones that have stopped thinking with business and retail hats on. The ones who ask purposeful questions, test, re-test and test again with customers to define the experience.
Innovative thinking does not stem from using more tools to deliver better. It comes from using the simplest and best tools that make customers lives easier – at every touchpoint.
Step 2 – Maintain consistency
The shopper marketing journey has evolved from a 'linear path to purchase' to a holistic cycle, involving pre-store, in-store and post-store points of influence. However, in spite of all the talk about omni-channel and digital integration over the last two to three years, some of the leading retail brands in Australia still don't have a cohesive solution in place. Now that competition from international brands is heating up, steps are being taken to deliver a connected experience.
Print, brand, store and digital – the sum of all parts will be greater than the whole. When you start looking from the customer's perspective and designing strategy around their needs, you automatically become channel agnostic; leading to clearer and uncluttered messages across different touchpoints.
Step 3 – Faster retailing experience
Uniqlo understands that customers are time poor and don't want to walk across the store to be told what they want isn't available. So they empowered their people with a mobile phone scanning application that integrates backend systems to the storefront and enables a salesperson to advice product availability in less than 30 seconds.
In an instant gratification world, retail has to keep up with customer expectations. Mainstream stores are competing not just with international brands, but also with online stores like The Iconic, where you can order by 5pm and get your product within three to four hours in Sydney metro or have it ready for collection at ParcelPoints (newsagencies, pharmacies and convenience stores).
Deloitte's and global WGSN analysts predict faster retailing as a key trend for 2015.
Universal carts, click and collect, curbside pick-up options, mobile payments and other tactics will resonate better with customers than flash pop-up stores and advertisements. Customers are willing to pay for quicker and better service. Why not invest in giving it to them?
Step 4 – Collaboration
This year will see us, as a society, work together more than we ever have in the past. The same is true for internal structures in organisations. Linear processes with each department working to its KPIs will soon be a thing of the past. Technology, sales, marketing, communications, finance and other departments will work together beyond the prerequisite meetings.
Brands are realising that aligning internal and external stakeholders is reducing project complexity and helping keep the customer at the core of the strategy. Frameworks are being set up by consultancies or nominated individuals with a holistic view to align all parties to a common goal. Crewing up with the right talent, internally or externally, to look at the big picture will become more common.
Connected experience and omni or channel agnostic thinking aren't new anymore. It's a way of life for people. Consumers have more sophisticated expectations from retail and the world around them. Staying ahead of them will separate the innovators from the laggards.
As Andy Lark said, eat or be eaten.