Apple's ResearchKit taps smartphone data to aid fight against serious diseases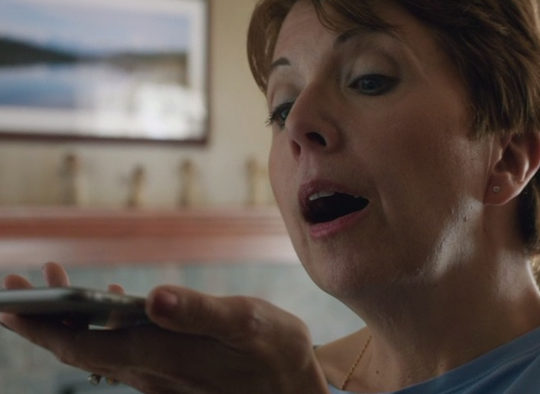 Among Apple's latest string of product announcements is ResearchKit, an open-source software framework that taps mobile behavioural data and user reporting through apps to help doctors and scientists with medical and health research.
Integrated with Apple's health and fitness platform HealthKit, ResearchKit apps can access data, with permission from the user, on weight, blood pressure, glucose levels and asthma inhaler use.
The apps can also request access to an iPhone's accelerometer, microphone, gyroscope and GPS sensors to gain insights into patients' gait, motor impairment, fitness, speech and memory.
The technology opens up opportunities for medical researchers to gain access to a broader cross-section of the population for large-scale studies.
The new open source framework will be released next month, with apps available on the App Store in the US, "rolling out to more countries in the future". ResearchKit will be compatible with Apple's more recent devices: iPhone 5, iPhone 5s, iPhone 6, iPhone 6 Plus and the latest generation of iPod touch.
Research institutions have developed apps with ResearchKit for studies on asthma, breast cancer, cardiovascular disease, diabetes and Parkinson's disease:
Asthma Health app, developed by the Icahn School of Medicine at Mount Sinai and LifeMap Solutions: facilitates asthma patient education and self-monitoring. The study tracks symptom patterns and potential triggers, aiming to improve personalisation of asthma treatment.
Share the Journey app, developed by the Dana-Farber Cancer Institute, Penn Medicine, Sage Bionetworks and UCLA's Jonsson Comprehensive Cancer Center: researches breast cancer survivors' recovery rates, using surveys and sensor data on iPhone to collect track fatigue, mood and cognitive changes, sleep disturbances and reduction in exercise.
MyHeart Counts, developed by Stanford Medicine: measures activity and uses risk factor and survey information to evaluate a participant's cardiovascular health.
GlucoSuccess, developed by Massachusetts General Hospital: looks at how diet, physical activity and medications affect blood glucose levels, and helps participants with food choices and activity levels.
Parkinson mPower, developed by Sage Bionetworks and the University of Rochester: helps people living with Parkinson's disease track their symptoms using activities including a memory game, finger tapping, speaking and walking.
Jeff Williams, Apple senior vice president of operations, says Apple saw an opportunity to utilise the iPhone's features to help with medical research: "iOS apps already help millions of customers track and improve their health. With hundreds of millions of iPhones in use around the world, we saw an opportunity for Apple to have an even greater impact by empowering people to participate in and contribute to medical research. "ResearchKit gives the scientific community access to a diverse, global population and more ways to collect data than ever before."