What is link earning and how can it help your inbound marketing?
With the SEO industry changing tremendously quickly, the days of simple link building in content marketing will soon cease. Nate Vickery explains how brands can maximise the reach of their content.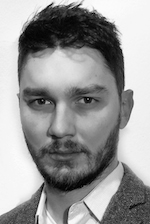 By introducing the Penguin update, Google 'forces' us to tighten up the game and finally focus on what really matters in SEO – quality and not quantity. This is especially important in the link building sphere.
While link building remains a prominent SEO technique, the way we do it has changed. It's 2018 and you cannot expect to build a bunch of poor quality links and rank high in the SERPs (search engine results pages). This approach will only get you penalised.
To level the playground, you need to focus on acquiring organic links. And this is where link earning comes to shine.
Here are a few facts you need to know about this approach, especially if you're still not sure what the difference between link building and link earning is.
How is link earning different from link building?
Link building is still one of the most popular off-site SEO techniques. As before, it requires investing in reliable link building tools, and yet, doing lots of manual work. Like its mere name says, you're the one creating your links.
How? There are numerous link building techniques. Apart from guest blogging, there is also broken link building, reciprocal linking, using article submission websites, etc. Even though these strategies are still important in 2018, this doesn't mean that they will give your SEO efforts a boost.
Not all links you create are equal. Those built on authoritative sites may boost your rankings, while others can hurt your site on multiple levels. Not to mention that any spammy link building activities may get you penalized and hurt your online performance in the long run.
Precisely because of this, off-site SEO is now all about creating natural and quality backlinks. This is actually the major difference between link building and link earning. 
Link earning may be defined as a new, wiser form of building links. It revolves around creating relevant and engaging resources that bring value to both search engines and their users. In this case, you're building links only by creating relevant content, as people will consider them valuable enough to link to them organically.
Your online image
Link earning adds to your online image. In the post-Penguin era, where the quality of links is prioritised over their quantity, harnessing the power of link earning seems like a logical option.
It brings numerous benefits to the table, starting with boosting your brand authority. Having a killer blog and writing exceptional content will sooner or later start building links on its own. Your content will attract tons of natural links from reputable sites, boosting your exposure, traffic, and rankings. Just imagine how valuable getting a link from a site like Forbes, Entrepreneur or HuffPost would be.
Such links will spice your backlink portfolio up, helping you position yourself as an authoritative source of information and earn numerous valuable links from quality sites in the future.
How to earn a quality link
Now that you're familiar with the major benefits of link earning, you should learn how to make it a part of your inbound marketing strategies.
Here are a few techniques that may serve as an outstanding starting point for you.
Create outstanding content
Okay, that's obvious, but it's still incredibly important. Today, creating a quality piece doesn't boil down to writing a 500 word article and asking a blogger to publish it. On the contrary, it's about investing your time and effort in conducting an extensive research and creating high-quality, engaging and interactive content.
Don't limit yourself to articles only. Experiment with different types of content from videos to infographics, see what resonates with your target audience. Make sure each post is backed with relevant research. Your content needs to answer your audience's questions and allow them to participate actively in the 'conversation'.
Once they start noticing the quality of your content, your readers will view you as a reliable source of information and link to your blog, without you having to lift a finger. That's exactly what some of the greatest names in the digital marketing industry – Brian Dean, Neil Patel, Tim Soulo, Rand Fishkin – do.
Organise a massive giveaway
Your customers love freebies, especially if they're quality. This is why organising a giveaway is one of the most effective ways to get people to talk about you.
Your options are plentiful, from free courses, webinars, trials, helpful pieces of content (cheats, templates, checklists) to your exclusive products or services. In other words, it could be anything, as long as it makes sense to your target audience.
Apart from boosting your customers' engagement and your brand awareness, this technique is an essential part of your link earning strategy. Before they enter the competition, you will ask your participants for a like, share, brand mention, email subscription or a link.
You can even connect with a famous blogger in your niche or a social media influencer and ask them to spread the word about your contest. This is where the line between link building and link earning gets blurrier.
Over to You
Link earning is all about delivering value to your users by creating brilliant, out-of-the-box content. High-quality links, as well as traffic and rankings, will come naturally as a reward for your effort. Most importantly, you will manage to build a reputable brand and position yourself as a leader in your niche.
Nate Vickery is an executive editor at Bizzmark Blog
Not enough Nate?
 Eight awesome metrics that every content marketer should be using »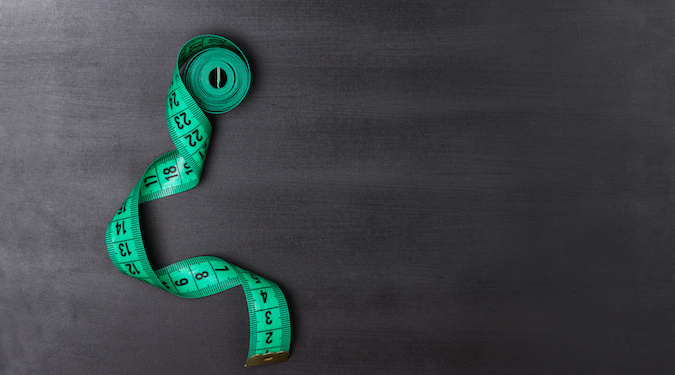 Image credit: rawpixel