Why chatbots are the customer service agent's new best friend
In another edition of robots taking over people's jobs, Salesforce's Paul Baptist takes a more optimistic perspective, saying chatbots will in fact become a vital tool in enhancing customer service agents' capacity for efficiency and personalisation.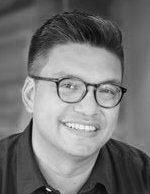 The advancement of AI has made chatbots increasingly viable for Australian marketers and service teams, with Gartner predicting chatbots to be integrated across a quarter of all customer service and support operations by 2020. An example of an early adopter in this space is Hulu, the television-streaming company, which uses machine learning and natural language processing (NLP) to automate routine service requests and transform the service experience for its customers.
Hulu is making this move because consumers demand the high quality service experiences at scale and increasingly that experience is online. The recent 'Australian Contact Centre Benchmark Report' found in 2018 customer service phone interactions are expected to decrease to 63% of 2017's levels. Hulu isn't alone, with 14% saying they expect to use chatbots in their contact centre as opposed to 2% in 2017.
However, businesses shouldn't pin all of their hopes on AI and chatbots to handle customer service alone. To be successful, AI must be part of a coherent customer experience strategy which places human customer service agents at the core of the most difficult and important service interactions.
Personalisation at scale
Chatbots should be designed to be part of the customer journey, not an end point for consumer interactions. This must reflect in the design of the chatbot and the tasks it fulfills for customers. The design starts with the business goals that need to be achieved, how chatbots fit within the larger marketing, sales and customer service experience and the metrics for measurement. It then should move on to the functionality customers need most, and crucially, when a human agent is introduced to take over.
Adidas' chatbot for its online stores is a great example of this intelligent design in action. It uses Service Cloud and Einstein bots to continue personalised engagement through post-sales service. From tracking an order, to requested personalisation or help with sizing, Adidas' chatbot can deliver personalised service as it interacts with the customer. When the task needs human interaction, it seamlessly hands over to one of its 1100 human customer service agents.
Utility
The next-generation of chatbots must build a relationship with customers based on an understanding of their needs rather than providing a generalised set of responses.
In our 2018 'State of the Connected Customer' report, we found that 80% of Australian customers believe that the experience a company provides is as important as its products; and 70% say that their standards for those experiences were higher than ever. Yet around half of global customers say that most companies fall short in delivering experiences.
As the new front line of customer experience, chatbots which are armed with the latest in machine learning technology can provide an efficient and easy way of resolving service requests for consumers. They can also take the experience to the next level by turning service requests into sales opportunities through delivering personalised recommendations for the customer's next purchase.
A customer service agent's best friend
It's all about context. When a chatbot hands off to a human agent, the interaction with the bot is transferred into the agent console so the customers don't have to repeat what they did with the bot. This reduces agent's average handle time because all the agent has all the customer interaction history. It also means the agent can spend less time on the basics and more on problem solving for the customer.
On the flipside, AI can also be the agent's best friend during interactions. For example, an AI can prioritise and classify cases to help agents quickly understand what the customer needs to provide a more effective and efficient experience. AI collects information about the customer and the context of their request resulting in a more connected, personalised experience.
As a result, agents have a sense of accomplishment by working on more challenging customer issues because the AI bots handle the routine questions. And when agents directly help customers, they are able to build loyal relationships because they are enabled by the best technology possible. And at the end of the day, the customer, their needs and exceeding their expectations is what great customer service is about.
While chatbots can serve as an efficient way to offer customers solutions to their problems, their future success will depend on how companies integrate them into a coherent customer experience strategy which puts humans in control of the moments that matter.
Paul Baptist is senior director of solution engineering APAC at Salesforce.
Image credit: Andy Kelly