Top five tips for young marketers to thrive – insights from a property superstar
Changing deadlines, virtual reality and skywriting coordination – all in a day's work for a marketing director in property development. Ellie Cashman tells Marketing how she found success as a young marketer in a dizzying industry.
It's not B2C, and it's not really B2B either. Imagine trying to sell something armed with nothing but an idea? Or a project that is constantly evolving and demands your attention for up to five years? It sounds like a challenge all too taxing for some but for Ellie Cashman, it's more like a love affair. Starting her career in publishing, Cashman quickly realised that her true passion lied in marketing. She moved around the industry as a young woman, taking temporary jobs wherever they would appear. Finally, she found the fast paced realm of property development, "I haven't looked back." After moving around property for several years, Cashman settled into a role at Crown Group as marketing director.
Marketing caught up with Cashman to chat about the challenges she faced as a young marketer, unrealistic expectations from clueless management, how she fell in love with property, skywriting and her top five tips for young up-and-coming marketers to thrive in their industries.
Marketing: Can you describe some of the difficulties you encountered coming up as a young marketer?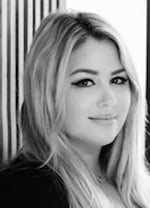 Ellie Cashman, marketing director at Crown Group: As a young marketer, and even today, I really struggled working under people who don't have much marketing experience. It's been a real baptism of fire designing brochures and signage and trying to explain to your superior – or whoever you're working with on that particular project – how these pieces of collateral are created and the lead time they require.
So often they'll ask, 'You can just do a brochure in two days, right?' And you think, 'Absolutely not!' 
But from working with people who don't really know what they want comes that ability to work with and speak to difficult personalities. It's really taught me patience and understanding when dealing with people like that. Also, just managing unrealistic demands has just made me quite an assertive person in the workplace, which I think only adds to your strengths.
Another struggle in this role is be changing deadlines and launch dates – I can't tell you how often a project launch (the one day where we sign contracts and sell apartments) gets pushed back anywhere from a few weeks to a few months, and your entire strategy and schedules have to shift in order to support that change of date. That is super frustrating. However it is par for the course working for property developers, because quite often we are at the mercy of local councils and DA approval as to when we can start marketing and selling the projects.
Does that mean that strategies in property have to be a more fluid or versatile than marketing in other industries?
Absolutely. Like I said we are constantly at the mercy of councils. We would love to be super creative with our signage, but quite often we are brought back down to Earth by strict council regulations, particularly in Sydney. It can be really tough with key spots like airport billboards with really long lead times that are booked out for months in advance. So more often than not you just have to have a few things booked to cover yourself, and if you can't secure what you're after then have a backup plan.
Was there a moment in the early part of your career that really secured your passion for marketing and property?
It was pretty instant. When I started at CBRE managing those marketing campaigns on behalf of developers, I sort of knew instantly: 'I really am going to enjoy this.' I was working under a bit of a 'clever entrepreneur' type character who was very eccentric – as a lot of the characters in property are. He built the business up from scratch and later sold to CBRE residential projects, which was worth crazy amounts of money.
So it was an exciting time to be working under someone like that, a bit of a mad genius who was growing the business and launching a new project once a month – which, back in the day, was a real boom period for property. We would have launches once a month, even once a week at one point, and they would just completely sell out these buildings which were even 100 plus units. So I think that's when I became really excited by the fact that it was going to become something tangible – it doesn't exist yet because we sell off the plans.
I was just fascinated with how people could invest so much money – anything from $500,000 through to over $5 million – on something that isn't tangible, on something that doesn't exist yet, purely on a dream. I really love that we are able to take people on that journey and inspire them enough to want to invest crazy sums of money into something that they really don't even know will look like.
What attracted you, specifically, to property marketing?
Property marketing is particularly unique because it could be working on a campaign anywhere from two months in the lead up to a launch date, right through to more than five years post-launch and through to when the development is completed. That length of time from pre-launch to post-launch to completion to settlement can quite often be up to five years. That's a really long time to be involved in any one project for anyone.
I also really enjoy property because I get to use my journalism background on a daily basis, I'm writing copy all the time. It just helps with general communication as well, to be able to talk to people and hold intelligent conversations. No one day is ever the same. I love being able to create new identities for precincts and buildings, and we constantly have to adapt to new offerings and technologies like VR or the latest social media trend. Property marketing campaigns are also unique in that they can stem from the basics, such as naming a building, designing a logo, being on set filming a cinematic production through to designing a display suite and working with CGI artists.
And if you are fortunate enough to work with a big developer like I do with Crown Group where we are expanding into different markets, there's great opportunities for travel – not just around Sydney but interstate and internationally.
Technology is another big part of what we do. Not only do we almost always create a big building model to help show the scale and the size of our developments, which we have in our project galleries, we also rely on really beautiful sleek websites with a strong UX and more recently we're moving into the virtual and augmented reality spaces. Particularly for those who live overseas and can't visit our display suites, they can pop the goggles on and get a 360 experience for what the apartment feels like.
Most of all, what makes property unique from other industries is: in a lot of other industries you finish a project and never really see it again. What I love about project development is I treat every project a bit like a child. You create it and you raise it and you say goodbye to it once it's launched, but at the end of the day, you've made your mark on Sydney's skyline – or Melbourne or wherever. You get to drive past your projects because they're there and they're tangible and you get to remember how hard you worked on selling and marketing that building. But most importantly providing people with a new home, which is a beautiful feeling.
Is there a project in a particular that marks a milestone in your career?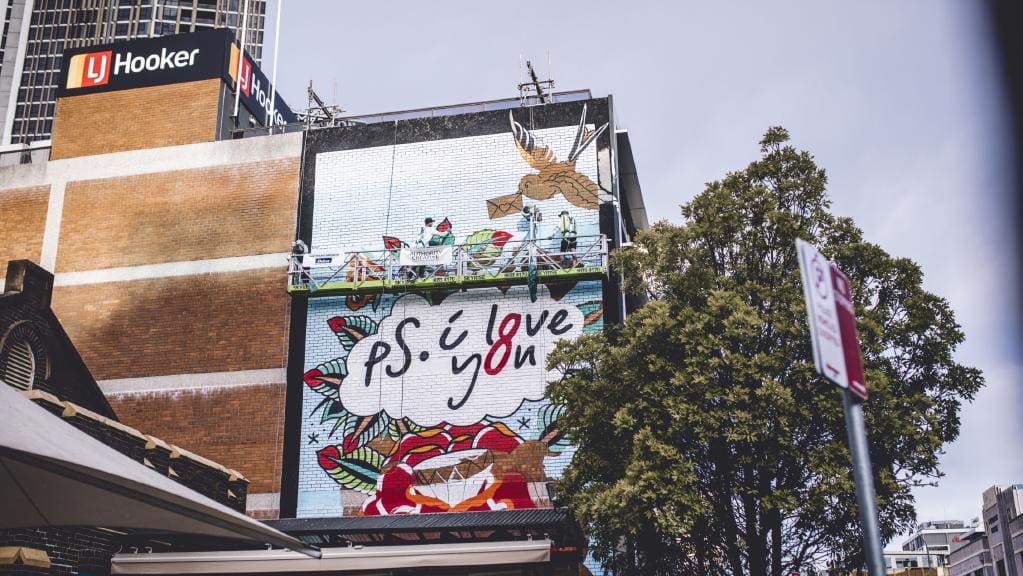 When I was working at Coronation Property we launched a development called 8 Phillips Street in Parramatta. We won a couple of big industry awards for best marketing campaign, but it was just really great to work with a developer like that. We had healthy marketing budgets and we were able to just run with what might have been a crazy idea and just see it through and finesse it. So it was a really creative, unique, integrated marketing effort.
In particular what stood out was we engaged with the street artist Steen Jones – who is pretty well known in the street art sphere. He painted this massive five story mural on the actual site, which was beautiful in itself, but we included the hashtag 'PS' because the project was 8 Phillips Street, so the hashtag was 'PS (Phillip Street) I love you'.
It was on all of our press ads, our artwork and on this huge mural – you couldn't miss it walking through Parramatta, it was enormous. Before we knew it the community embraced it, they were posing for selfies in front of #PSILoveYou.
Another great thing we got to do was skywriting using that hashtag, that was so much fun, but probably the first and last time I'll get to do skywriting in property. We also used top of the line virtual reality, which was very exciting (and expensive). We had a couple of VR stations set up in our display suites – because with displays its fairly easy to show what your apartment will look like, but to explain the amenities is very hard. With the VR we really focused on taking potential buyers on a journey through those facilities because all you could really rely on was CGI which doesn't really paint the full picture.
Ellie's top five tips for young marketers:
Never take 'no' for an answer. If you genuinely believe something can be done a better way or more cost effectively, then back yourself. Try to provide a solution to those above you who might not necessarily understand or try to shut it down.
Be assertive but not aggressive. I think there's a time to be firm with suppliers and colleagues and consultants who aren't performing or deliver what they've promised. But there's also really big benefits to being approachable, friendly and positive – so I try to be a combination of both where people know I can't be taken for a ride but I'm also a nice person who's just trying to do her job.
Be prepared for long hours and lots of after-hours events. In the property industry (in particular) there are loads of industry events and they tend to be on school nights. As I get older I say no to a lot of these, but it is important to network and stay up to date with the market and general goings-on. And the amount of relationships I've forged over a random glass of wine at an industry event is countless, really memorable relationships as well.
Make yourself indispensable. Learn things that aren't necessarily within the scope of your job description like Google Analytics or InDesign or take a copy writing course, because I promise at one point or another you'll wind up having to flex that muscle.
Check your work. Nothing drives me more crazy than badly written copy or obvious typos. So check your work and check it again.
Further Reading: