Zero is the new hero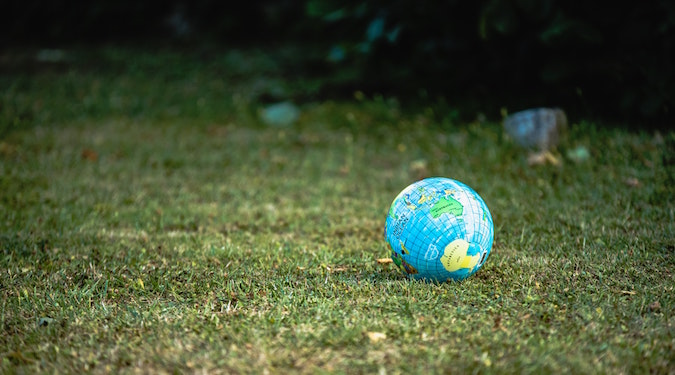 With cultural shifts propelling concepts like wellness and sustainability into the mainstream, Irma del Mundo explores why 'going zero' is the new hero and what that trend means for marketers.
We all grew up being told to give it 100% and anything less was not good enough. From this standard, when did we suddenly find ourselves grabbing a Coke Zero instead of a Diet Coke, ordering a Heineken 0.0 not just a Pure Blonde and asking not for a double Whopper but a burger with no bun? 
And it's not just what we eat up for review. I now check my hair shampoo for zero SLS and parabens. I want my travel to be carbon neutral. I would choose toilet paper packed in zero plastic over other brands. It makes me feel good, I don't have to compromise and I'm making better choices around a 'less is more' principle – no matter the category.
How did zero become the hero? Two words, or phrases, answer the question:
health and wellness

sustainability
Big, fat words maybe, but they are the tailwinds propelling a dramatic and impactful cultural shift in Australia and around the world. From being differentiators, brands are now expected to make these topical issues an intrinsic part of their offer, if not their positioning. This is not new, some of you are thinking. And you're right. Sugar-free, fat-free, hormone-free have been buzzwords back when indulgence was the trend du jour and a future forecaster said, 'for every trend, there is a counter-trend'.
The difference today – aside from health, wellness and sustainability now being mainstream, not niche – is that 'going zero' is not just a functional choice but is an elevated emotional and social proposition. It delivers on the consumer's higher order need of feeling good by being good. Suddenly, responsible eating, drinking, driving and overall responsible living comes with a badge of pride, not deprivation. While the brand strategist in me sees the Venn diagram of 'good for me' intersect with 'good for the world', the insights specialist in me sees it as solving the consumer tension of health versus pleasure in a no-compromise world. The cultural decoder side of me gets excited about the shift happening when brands move from being 'free from…' to 'full of…' and the consumer in me simply feels good that choosing zero means I am 100% committed to better choices.
What is our role then as brand marketers and designers? To be the heroes of zero? We can help make choosing 'zero brands' both easy and exciting. Easy how? We can do this by integrating it into people's lives. For example, instead of asking them to recycle their packs, why don't we do it for them and get them to refill packs themselves?
Zero Co, the Australian eco-start-up business is the new poster child for the circular economy and rightly so. It delivers household and personal care packs; you use the product and send the containers back to them to be refilled and delivered to you again. An easy enough solution. The company has been recognised as the most funded start-up from Kickstarter Projects in 2019** and you know why I think the business will be a success? Because it represents a winning version of zero 2.0 for households, creating synergy between utility and aesthetics. Simply put, because it is 0% waste and its packs are 100% beautiful.
Our other role is to create excitement. As marketers, let's make choosing zero desirable. Let's make responsible drinking sexy. Instead of ordering a 'lemon, lime and bitters' drink or a virgin mojito cocktail, let's help Australia's designated drivers and supporters of the Dry July campaign ask for a Seedlip Gin and Tonic made with non-alcoholic distilled spirits or Coca-Cola's Bar None beer lookalikes, with heads held high. It tastes good, looks good and makes me feel good.
That's only the beginning. Imagine the pop-ups, promotions and bundle packs we as marketers and designers could create to be the advocates of this new category? And remember, not everything has to be product innovation. Creating cultural impact relies on building literacy and can lead the way by developing new and enticing language for consumers. You don't have to call everything zero. For example, salads and burritos are now naked bowls, burgers are Impossible Whoppers or Bare Bettys while curries are plant-based not meat-free. 
Finally, for the curators of iconic brands, you can still do zero while staying 100% true to your brand essence. If Unilever's Magnum, the purveyor of ice cream pleasure can successfully launch a vegan ice cream, I am sure we can all be heroes of zero in our own way.  
Irma del Mundo is the Strategy Director, Hulsbosch
Photo by Guillaume de Germain on Unsplash.