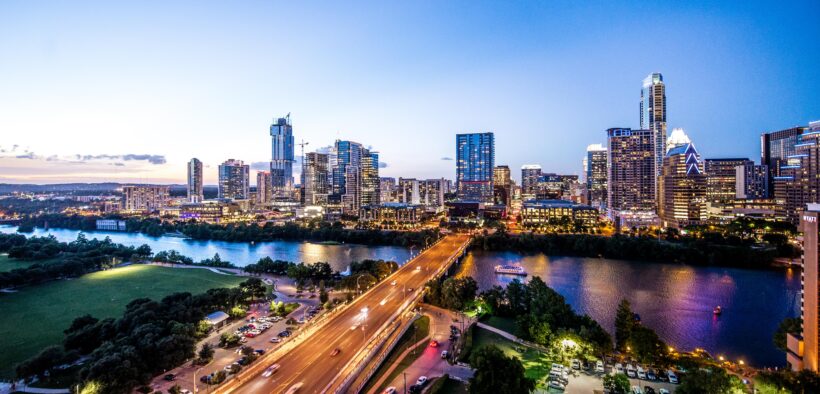 As I embarked on the journey home from SXSW 2023 Austin, I started thinking about SXSW Sydney, coming to our shores in October this year. There are no doubt CEO's, CTO's and CMO's all over Australia beginning to ponder on it, wondering exactly what value they'll get from sending their talent to it.  A festival that celebrates the convergence of tech, film, music, education, and culture sounds great in principle, but what will they actually bring back from their attendance? 
Much like a yoga retreat or a trip to the Northern Territory, SXSW is a somewhat spiritual experience.  Hard to explain to those who haven't been and in many ways, as they say; you'll never never know if you never never go. But for those pondering it, I thought I'd try. 
Luckily, a random session I wandered into on Wednesday afternoon last week will do the job for me.  A session about Space.  More specifically, Space Tourism and The Overview Effect.  
This panel of four was a conversation between two ex-astronauts, an aerospace entrepreneur and an exec for a not-for-profit that sponsors people to go into space.  But whilst coming from quite different angles, they all spoke of Space Tourism as an imperative; for its ability to bring a global perspective.  That the power of a moment in space, whether in the stratosphere or in orbit, gives us a better understanding of the way of the world and the fragility of our planet.  
This Overview Effect is defined on Wikipedia as a cognitive shift reported by astronauts while viewing the Earth from space; a state of awe with self-transcendent qualities, precipitated by a particularly striking visual stimulus.  Which is exactly what the two astronauts had experienced firsthand, sharing how looking back down on Earth from space not only delivers a unique experience but also helps shape a better vision for the future and the important role we all play.  Kathryn Sullivan, former NASA astronaut, talked specifically of how the view back towards Earth creates awe, but more than that it creates a small sense of self.  A greater realisation of our interconnectedness and ripple effects of our actions.  
This was just one of the cross-industry talks I was inspired by at SXSW.  A week of unexpected but widespread collaboration and cooperation across countries, industries and even competitors – all using technology, innovation and creativity to imagine a better future and create proper change.   
My Overview Effect from SXSW might not have come from space, but instead from looking down on Austin from my hotel room on the 14th floor at the end of a week of inspiring, mind-bending presentations and conversations. But I am certainly experiencing awe, realisation and desire to create unexpected connections.  Whilst no astronaut, I do find myself coming back from SXSW feeling a little smaller.  But absolutely, thinking bigger. 
So whilst SXSW Sydney, or even SXSW Austin 2024, might not fit directly into any one specific training objective or organisational skill gap, I think that is exactly why people should go.