ABC again named Australia's most attractive employer: Randstad Awards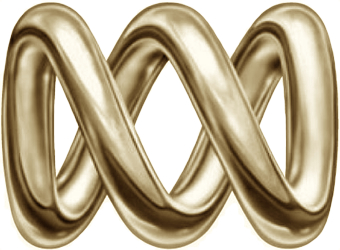 The Australian Broadcasting Corporation (ABC) has once again been voted Australia's most attractive employer at the fourth annual Randstad Awards, edging out Virgin Australia (2nd) and The Department of Immigration and Border Protection (3rd) to take home the honour.
ABC's repeat win reinforces its position as Australia's most attractive employer, while both Coca-Cola Amatil (4th) and The Department of Immigration and Border Protection solidified their position amongst Australia's most attractive workplaces with both organisations climbing significantly in this year's Awards.
The Randstad Award, presented in front of senior executives from 150 of Australia's largest employers at Doltone House in Sydney, recognised the organisations which Australians perceive as the most attractive employers in the country, according to over 9500 potential jobseekers.
Steve Shepherd, group director of recruitment and HR specialists, Randstad, says the ABC should be extremely proud to be recognised as Australia's most attractive employer for the second consecutive year: "Winning the Randstad Award is a mammoth achievement and one which cements the ABC's position among Australia's very best employers. The work they are doing to invest in employing, retaining and developing strong talent within the ABC; nurturing a strong culture and being dedicated to producing quality content through all ABC mediums is clearly having a positive impact in the market and contributing to their win in the Randstad Award for two years running."
The national broadcaster maintained its appeal equally across men and women, and was most attractive for workers above 30 years of age. While it didn't score among the top organisations for offering the most competitive wages and benefits, it was amongst the top employers in providing interesting job content, a pleasant working atmosphere, good work-life balance and a strong commitment to society and the environment.
Further accolades went to the Commonwealth Bank which took home the Award for most attractive employer in the banking and financial services sector, beating ANZ and NAB. And Coca-Cola Amatil won most attractive employer in the FMCG sector, ahead of Nestlé and Lion.
Interestingly, despite some recent hardships, a career in the aviation industry remains an appealing prospect for most Australians and is the most attractive sector in which to work, particularly amongst workers aged 18-29 years. The FMCG industry is now the second most attractive sector in which to work, while the Mining and Resources sector has fallen to third place, although it is still viewed as the industry which provides the most competitive salary and benefits.
In addition to achieving second most attractive employer in the country, Virgin Australia was once again the highest ranked organisation within Aviation – the most attractive industry to work in Australia.
Federal Government departments and public sector agencies have featured prominently this year, with Australia Post (10th), Department of Defence (12th), Australian Federal Police (13th),Department of Health (14th) and National Disability Insurance Agency (18th) joining The Department of Immigration and Border Protection within the top 20 most attractive companies. Australian workers rate these public sector bodies very highly in the provision of long-term job security, good training programs and interesting job content.
Shepherd says just as business and economic circumstances constantly change, the priorities of Australian workers are also constantly shifting, and the annual Randstad Award presents organisations with a good opportunity to understand how prospective workers perceive their image, reputation, brand and their overall organisation as a potential place to work.