Survey: CSR top 10 organisations revealed, Australian business supports mandatory sustainability reporting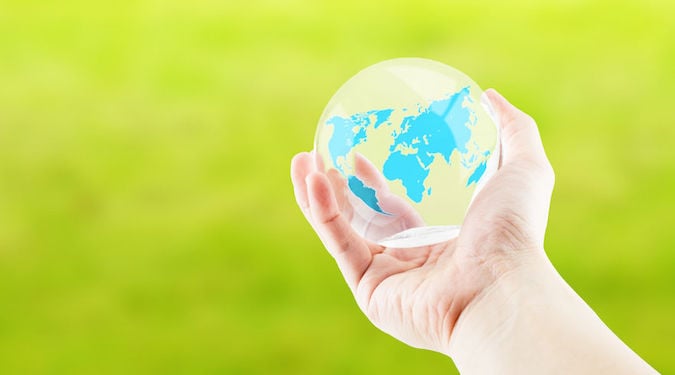 More than half the respondents to an annual study of CSR practices say sustainability reporting should be mandatory.
The ACCSR ninth 'Annual Review of the State of CSR' (corporate social responsibility) found that 53% of Australian respondents support mandatory sustainability reporting for all organisations of a certain size.
Only 7% of respondents said it should not be mandatory at all in any company of any size.
"Our results are consistent with global trends," says ACCSR managing director Dr Leeora Black.
Dr Black says the results are pleasing, given that businesses opposed mandatory sustainability reporting when it was canvassed in a Federal Government inquiry in 2006.
"Over 50 countries have introduced some form of regulatory sustainability reporting instrument," she says. "The New Zealand stock exchange is the latest to consider sustainability reporting disclosure with its review of the NZX Corporate Governance Best Practice Code."
The survey results also revealed the CSR top 10 in Australia and New Zealand, being the companies with the strongest management capabilities for CSR, as rated by their employees.
The Australian top 10 (alphabetically):
Abergeldie,
Arup,
Deloitte,
Ebmpapst,
LexisNexis,
PWC,
Tata Consultancy Services,
Transurban,
WaterAid, and
Yarra Valley Water.
The top three in New Zealand are:
Air New Zealand,
Toyota, and
Westpac.
The survey results reveal gender equality, industry, innovation and infrastructure, and good health and wellbeing as the three top sustainable development goals (SDGs) being addressed by companies. Organisations are more likely to set targets for gender equality than any other SDGs.
Gender equality, decent work and economic growth, and climate action were revealed to be the three most challenging goals.
The 17 SDGs are:
No poverty,
zero hunger,
good health and wellbeing,
quality education,
gender equality,
clean water and sanitation,
affordable and clean energy,
decent work and economic growth,
industry, innovation and infrastructure,
reduced inequalities,
sustainable cities and communities,
responsible consumption and production,
climate action,
life below water,
life on land,
peace, justice and strong institutions, and
partnerships for the goals.
As a result of mapping out SDG goals, 43% of respondents reported a behavioural change in their organisation.
Image copyright: weedezign / 123RF Stock Photo