Emotion, experience and impact – more important than ever
Face-to-face communication is going out of fashion as technology advances, so we could be forgiven for thinking that real experience doesn't matter. Chris Freel, however, argues that it's never been more important.
This article first appeared in The Experience Issue, our February/March issue of Marketing magazine.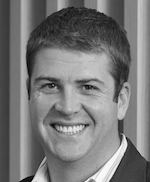 I still vividly remember the first time I went to a concert. It was a cold November night in 1985; the legendary Welsh Elvis, Shakin' Stevens (aka Shaky), was playing live at Blackpool Winter Gardens in the north-west of England. It was so cold that my mother bought me a silk 'Shaky' scarf on the way in – I don't think the heating bills had been paid at the venue! The place was heaving, and the roar that greeted Shaky as he came out onto the stage was deafening. Somebody in the front few rows had brought a life-size painted green door along with them and was waving it in the air (an ode to one of Shaky's chart-topping hits).
The scent of 'Anais Anais' perfume was sweeping through the amphitheatre, and middle-aged women were screaming and elbowing each other out of the way to get to the front. I was eight years old and transfixed by the event that I was a part of. Never had I seen anything like this and I was enraptured.
From the moment the first note came out of Shaky's mouth to the encore two hours later, it was the best experience of my life. I remember wearing my leather jacket every day for six months after that show and coming second that year at Butlins talent competition in Skegness with my impersonation of the great man.
On a very different note, I also remember vividly the day I came home from school at the age of 13 to find my mum, nana and grandad waiting for me, telling me that my dad had died. He was 33 years old and had overdosed on heroin. Twenty-eight years later I can still hear my mum crying. There is nothing more impactful than experiencing something for yourself.
Whether that be a rock concert or losing somebody, memories – both good and bad – are made by experiences.
Experience drives emotion: laughter, tears, anger, disappointment, frustration, resentment, curiosity and so much more. Emotion is the number one trigger for action. The emotional connections that we feel through being involved in an experience are second to none, and this combination is incredibly powerful. At UnLtd, the emotional connection is something that we think about every day.
UnLtd exists for two reasons: to enable our corporate partners (the media and marketing industry) to do good and give back, and to drive value to our charity partners so that they can continue to do the great work that they do to give young Australians the best opportunities in life. We know that the best way to do both is for us to provide an experience that evokes emotion in our corporate partners and, therefore, unlocks the potential to drive value for our charity partners. I guess this is the not-for-profit sector's version of establishing a 'buy-in'.
If our corporate partners are going to feel wholly attached (and therefore drive a massive impact), they must experience up close and personal what the charity stands for. It is essential that they experience first-hand the work that the charity does and the impact it has.
This can happen in a number of ways:
It could be hearing the story from one of the many kids who have come from a history of abuse, neglect and living on the streets to finding a family with Musicians Making a Difference, which has allowed them to transform their life, get a job and their own home.

It could be having [youth mental health education organisation] Batyr deliver a mental health session

to an entire organisation – enabling over 600 people to talk about mental health issues in a positive light, address the elephant in the room and give practical tips on how to look out for each other.

It could also be volunteering on the streets of Sydney with Youth Off The Streets.

It could be visiting Armidale in New South Wales and welding with the young blokes at BackTrack, who have found purpose and meaning in life and somebody who believes in them, for the first time. This is where the corporate partners 'get it'.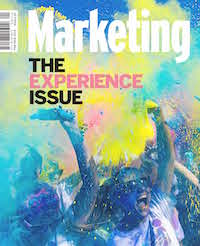 They forge an emotional connection, and that is when the magic happens. The more corporate partners we can help to 'get it', the more kids in Australia will have a better opportunity in life. It's a simple equation for us. But this isn't just about helping the charities and young Australians. It also has a very positive e ect on our corporate partners.
Many of you will experience within your own organisations an overwhelming desire from the workforce to be involved in giving back. Individuals are more purpose-driven than ever before, and companies that can entwine this within the fabric and culture of their organisations are the ones that will succeed. They will attract and retain the best talent, drive positive values and culture and, ultimately, see an improvement in output and productivity. We are fortunate in the marketing community to be privy to some incredible experiences.
In my previous roles at both Pandora and Fairfax, I have travelled the world, seen Grand Finals, British Lions series, Ashes tests (good and bad) and much more. I have eaten some of the best food cooked by some of the world's finest chefs and even hacked my way around the Royal Sydney Golf Course. I have been very privileged to enjoy such an abundance of rich experiences. Three months into my new role, however, I have had my eyes opened wide to another world where these experiences are so far away. There are over 680,000 disadvantaged youths in Australia suffering from physical, sexual and mental abuse, neglect, mental illness, homelessness and physical disability. This is happening right on our doorstep, and there is not enough government support to go around.
At UnLtd we work with several charities that dedicate their work to making a positive difference to the lives of these young people. Our vision is that every young person should be given the best opportunity in life. We also believe that, as an industry, we have the potential to use our financial and cultural influence to create significant positive social change to help these charities and the young people with whom they work. We have the power to make a substantial positive difference to our society. We believe that if we work together, we can ensure that every young future is a bright future.
Chris Freel is CEO at UnLtd.
Marketing is proud to UnLtd as its Content Partner. UnLtd brings the Australian media, marketing and advertising industries together to tackle a big issue: undoing youth disadvantage. We urge you to visit unltd.org.au and get involved.
* * * * *
To purchase a copy of the latest issue or a subscription to the mag, visit the online store »
* * * * *
Image copyright: salajean / 123RF Stock Photo