Finding the cure to staff disengagement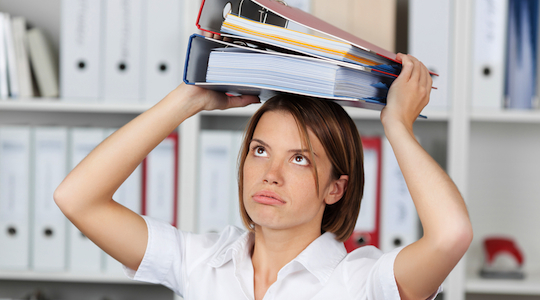 Chris Roberts, managing director of Engaged Marketing, diagnoses a bad case of staff disengagement and prescribes some solutions.
If the average Australian workplace was a patient, doctors would diagnose a bad case of employee disengagement that had the potential to poison the organisation's business goals and bottom line.
The symptoms? The average Australian worker would not recommend their workplace to others, is disinclined to do any more than what's expected, and is already on the hunt for another job or thinking about leaving.
These are the recent findings of the new State of Employee Engagement in Australia 2015, conducted by Engaged Marketing, which asked 3,361 Australians about their attitudes towards their current workplace and employer.
READ: Australian workers disloyal and unengaged – study » 
On the whole, Australia has a low national employee engagement score of -23% (negative 23%).
This score was calculated from survey responses that showed 43% of workers are disengaged, or 'detractors' of their workplaces, 37% are classified as 'passives', and only 20% are engaged, or active 'promoters'.
Coupled with this, workers say they are disinclined to do more than what is expected in their day-to-day job, with an average discretionary effort score of just 5.8 out of 10.  Furthermore, stated employee loyalty to their current workplace was also low at just 55.3%.
What does this mean for businesses?
As long as the job gets done, employee engagement doesn't really matter, right?
These results are of great concern to Australian organisations as they highlight significant productivity, referral and recruitment issues.
At the very least, there is a strong link between internal employee engagement and employee loyalty, with engaged employees almost three times more loyal than disengaged employees. Additionally, engaged employees showed discretionary effort scores that were 77% higher than disengaged employees.
Given so many workers are disengaged, this presents a real human resource issue for organisations that may result in greater costs to recruit and retrain new employees.
What can organisations do to foster engagement?
These three components are key to driving better staff engagement:
1. Leadership
Effective leadership, regardless of the team size, is the most important factor above all others.
Leaders must be great role models, set high standards and display a consistent set of non-negotiable behaviours across the organisation.
Leaders also need to relentlessly communicate the organisation's strategy and direction.
Good leaders constantly outline the role each staff member plays in the team's success, creating a clear line of sight between what employees do and the achievement of organisational goals.
Not all staff are excited by economic goals so leaders must also translate the organisation's purpose beyond economics.
In other words leaders not only need to 'tell' staff what the organisation's strategy and direction is, but also need to 'sell' it. Fundamentally organisations need to develop ways to ensure staff feel proud to be a part of the organisation.
2. Recognising accomplishments
Most employers are quick to criticise and slow to praise, and this needs to change if employees are to be engaged.
Processes need to be put in place to ensure that staff accomplishments are recognised in a regular and consistent manner. In this way, applauding accomplishments becomes an organisational discipline and part of the culture.
3. Value
The key emotion organisations need to make their employees feel is valued. If you want value from staff, make sure they feel valued and that they feel they are making a valuable contribution to the organisation's goals.
The truth about employee satisfaction surveys
While many organisations conduct some form of employee satisfaction survey, I sometimes wonder if they are doing it to genuinely improve engagement or just to tick off an organisational KPI.
Conducting a survey is one thing, but what happens in the period between surveys is what really counts. One of the most common, but misguided responses is a high-level decision to increase the frequency of staff communication and training. While this may seem beneficial, unless there are some real fundamental changes it won't drive real engagement.
Ideally, organisations should establish a continuous cycle of surveying staff, determining key drivers and pain points, developing and implementing high-level and team-level action plans, and noting improvements in the next survey round.
The wrap
From the latest research, it's clear that employers need to better engage with their employees, which in turn will work towards improving workplace recommendations, discretionary efforts and loyalty levels. However, this action needs to be genuine, otherwise the token effort will only serve to drive employee engagement and the overall health of the workplace lower.