Five questions that indicate whether your company is analytically innovative or challenged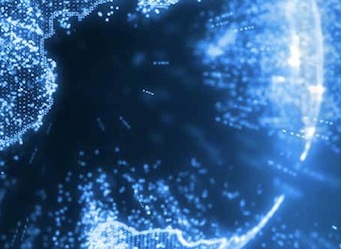 A new report published by MIT Sloan Management Review has shed some light on how organisations that lead the way in the field of analytics can be identified by asking five fundamental questions, which we summarise below.
The report, titled 'The Analytics Mandate', draws on findings from the 2014 Data and Analytics Global Executive Study, conducted in collaboration with SAS.
The study started by categorising organisations depending on how analytically advanced they are. Of the most advanced category, 'analytical innovators', 80% said financial results were improved year on year.
In effect, whether an organisation can say yes or no to the following five questions will determine whether they're innovative or challenged when it comes to analytics.
Question 1. Is my organisation open to new ideas that challenge current practice?
The survey found that 90% of analytical innovators agreed with this statement (strongly or somewhat), significantly more than the other groups. This holds especially true for respondents who strongly agree that their organisations are open to new ideas. Two-thirds of analytical innovators put themselves in this category, compared to less than one-third in the next level down, 'analytics practitioners'.
Question 2. Does my organisation view data as a core asset?
Analytical innovators were three times as likely to say their organisation treats data as a core asset as the next group.
Question 3. Is senior management driving the organisation to become more data-driven and analytical?
The study found that many companies are beginning to address a lack of analytics talent, but that they aren't waiting for graduates of new university degrees set up to answer this trend. Instead, management pressure is on changing decision-making processes and encouraging cross-discipline collaboration. The study found a higher level of this pressure in firms that are more successful with analytics.
Question 4. Is my organisation using analytical in- sights to guide strategy?
This point is one of the strongest markers of analytics success, according to the study, with 91% of analytical innovators saying their company is effective at using insights to guide strategy.
The report defines three ways analytics can help guide strategy, but notes that none of them are easy:
Forecasting trends and shaping how a company will respond to market shifts,
use analytics to help execute a company's strategy, and
some combination of the above.
Question 5. Are we willing to let analytics help change the way we do business?
More than 50% of respondents in the two most innovative groups agreed that analytics has changed how their company does business.
The study found the difference between the top group and the other groups was most distinct when looking at those who strongly agree with this fifth question. The top group, analytical innovators, were four times more likely to strongly agree that analytics has changed the way their organisations conduct business than the next group.
The report concludes that a key point is that organisations foster the right analytics culture, are open to new ways of thinking and change the way they do business. (It also notes that this is no easy task, but is worth it.)